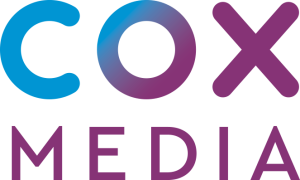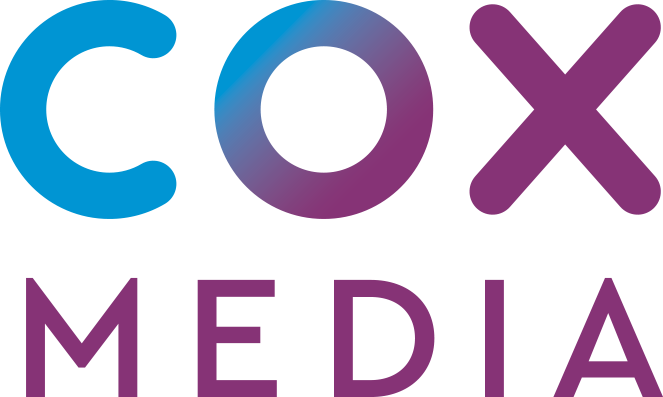 At Cox, we're forward-thinking innovators who put people first. Our award-winning workplace culture is centered on inclusion and kindness, and we're looking for people to join our mission to be a force for good in the world. Come build a better future with us across automotive, communications, the environment and more.
We want to do everything we can to keep our employees safe and healthy. Therefore, where permitted by applicable law, you will need to be fully vaccinated against COVID-19 to be considered for this U.S.-based job. Reasonable accommodations for medical and religious objections will of course be considered.
Keep reading to learn more about this opportunity to join the Cox family of businesses.
Local Sales Manager
Leader.  Manager.  Coach.   If these are titles that inspire you, and perhaps apply to you, then keep reading. Cox Media is looking for an exceptional Local Sales Manager (LSM) and those are just three of the hats you'd wear in this role.  This LSM will oversee a team of sales consultants who sell innovative TV and digital advertising solutions to local businesses.  You will become a part of a company that covers 19 markets and 6 million households, connecting advertisers of all sizes to audiences across multiple screens. You will use everything from TV to the latest digital products to create multi-platform advertising campaigns.  Sound enticing?  Did we say keep reading?  We did. So please do. ..
What You'll Do
Managing a local sales team is just the start of your adventure as an LSM.  While overseeing all sales activities, you'll create a high-performing, fun, and successful team-based environment.  You'll be spending a lot of time in the field with your sales consultants, joining them for client meetings so you can build those relationships and find opportunities to coach.   You'll also have your eye on new talent, as you attract, hire, and develop new sales consultants who feel like a great fit for our fast-paced, creative, people first culture.  You'll provide ongoing training for your team as well, helping them learn the skills and strategies necessary to be successful and exceed their goals.   We'll count on you to use our television and digital advertising solutions as the foundation of your marketing campaigns so we can continue to grow in local and regional markets.  You'll share things like sales activities, metrics, forecasts and such with some of our senior leadership so they are aligned with your team's progress and opportunities.  You'll also connect with the local business community, attending events and building relationships with the people who help our communities prosper.
What's In It For You?
First things first.  For this role, you can count on competitive pay and a highly competitive commission/bonus plan that allows you to increase your income the more your team sells.  We'll celebrate your success with awards like our Winners Circle trip to exotic destinations. You can expect a 401K with a generous company match, comprehensive healthcare, life and disability benefits, plus other perks, including adoption assistance, pet insurance, free internet and other discounted services from Cox (in certain markets).
We're big on work-life balance, so expect flexible vacation days, plus seven paid holidays.  Inclusion is one of our top priorities: we want you to bring your authentic self to your work.  We believe in mutual respect and honoring who people are…if you feel the same way, you've found the right place.  Know that we want you to feel at home…and to help make others feel at home as well. As an added bonus, we know you like to give back to the community, which is important to us as well, so we allow dedicated time for you to volunteer.
Our strongest LSM's are our future Directors and VP's. We're happy to support you on that path.  The opportunity is there for you…so let us know how we can help you grow.
Qualifications:
Who You Are
You're a strong leader, someone who knows how to motivate and apply your own leadership style to your team, and use your sales skills to help your team and our business grow.
Highly organized multitasker?  Yep.  Excellent communication skills, on the page and face-to-face?  You bet.  Confident with Microsoft Office?  That's you.
Additionally, we're counting on you to have:
3-5 years of sales experience in the worlds of media, cable, or digital advertising
2+ years experience leading a team of 5 or more people
Strategic planning and analysis experience
Strong leadership, motivational and sales skills with a proven track record of success
Highly organized and able to multi-task in an extremely fast-paced environment
 A valid driving license, a good driving record and reliable transportation
Preferred:
BS/BA degree in related discipline strongly desired (business, advertising or marketing)
2 years' experience leading a team of five or more people
Solid understanding of marketing principals and applications in business
Who We Are
About Cox Communications
Cox Communications is committed to creating meaningful moments of human connection through broadband applications and services. The largest private telecom company in America, we proudly serve six million homes and businesses across 18 states. We're dedicated to empowering others to build a better future and celebrate diverse products, people, suppliers, communities and the characteristics that makes each one unique.
About Cox 
We are the Cox family of businesses. We've been making our mark since 1898 by building and evolving world-class businesses, staying true to our values, and encouraging top talent to always look for growth and impact while building a career with us.  Our primary divisions – Cox Communications and Cox Automotive – are driving a new wave of innovation, powering smart cities with powerhouse broadband communications and pioneering greener, more progressive transportation alternatives for individuals and fleet operators.  We're also expanding into new spaces like cleantech and healthcare to rev up our momentum toward building a better future for the next generation.  We're looking for the talent today who will be our leaders tomorrow. Sound intriguing? Learn more about where we are today, where we hope you'll be going with us, and the common purpose that unites us at coxenterprises.com.
Benefits of working at Cox may include health care insurance (medical, dental, vision), retirement planning (401(k)), and paid days off (sick leave, parental leave, flexible vacation/wellness days, and/or PTO).  For more details on what benefits you may be offered, visit our benefits page.
Cox is an Equal Employment Opportunity employer – All qualified applicants/employees will receive consideration for employment without regard to that individual's age, race, color, religion or creed, national origin or ancestry, sex (including pregnancy), sexual orientation, gender, gender identity, physical or mental disability, veteran status, genetic information, ethnicity, citizenship, or any other characteristic protected by law.
Statement to ALL Third-Party Agencies and Similar Organizations:  Cox accepts resumes only from agencies with which we formally engage their services.   Please do not forward resumes to our applicant tracking system, Cox employees, Cox hiring manager, or send to any Cox facility. Cox is not responsible for any fees or charges associated with unsolicited resumes.