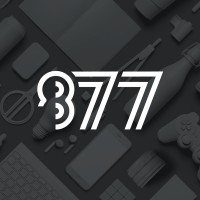 Help end our hunt for a web developing dynamo. If you have the skills to produce dynamic,responsive, goal-oriented sites, you MUST apply for the Website Manager position at Agency 877.
We work with all kinds of clients, from local nonprofits to gluten-free pizza makers to congressional candidates and beyond. You'll work closely with 877's leadership and creative team to devise impactful websites that exceed our clients' expectations.
As 877's Website Manager, you'll work in a relaxed, expressive environment where you'll be encouraged to learn and expand your skill set while creating top-notch work. We believe the best marketing deliverables come from the strong relationships we build within our team and with our clients.
All 877 employees enjoy competitive pay, great benefits and the chance to work in a dog-friendly office with some truly incredible pups. If you like laughing, learning and developing one-of-a-kind websites, you will love it here.
Our ideal candidate looks like this:
● Minimum two years of full-time web development experience; five years preferred, and/or associate or bachelor's degree in related field
● Proficient in building sites within WordPress
● Fluent and capable in common front-end coding languages such as CSS,
Javascript and HTML5
● Skilled with a back-end programming language; PHP is preferred for most
projects
● Driven to develop great code
● Ability to excel in a team setting, take feedback and collaborate with others
● Ability to thrive under pressure
● Possesses strong communication, organization and personal management skills
● Effective at independent self-teaching: driven to research, explore and develop
solutions when challenges arise
● Experience with WordPress and page building – i.e. Divi
Bonus points for:
● Knowledge of modern layout techniques, including responsive web layouts
● Prior experience with Javascript frameworks
● Prior experience with other CMS platforms (e.g. Hubspot, Drupal, Shopify)
● Familiarity with database structures and concepts, as well as general web server
architecture and hosting
Send your resume and cover letter along with links to your sample work to
hello@agency877.com.