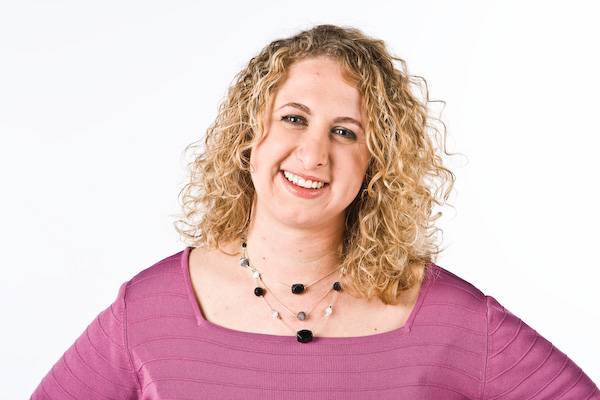 My first introduction to AAF Omaha was when I was a student on UNO's National Student Advertising Competition (NSAC) team. AAF Omaha helped to get our team to Washington D.C. for the National Competition assisting us with everything from coaching to fundraising. At that time, I decided I wanted give back to the organization that did so much for us that year.
Over the years, I've chaired Programs, Meet the Pros and AdNights and helped with many other committees. Now, I'm coming full circle. As President, I hope to live up to the promise I made to this incredible organization sixteen years ago.
This past year, AAF Omaha had another great group of board and committee members that accomplished the following (and more):
• AAF Omaha earned eight national awards from AAF's AdMerica conference in June.
• We SOLD OUT many of our events including – Bowl-A-Rama, Boom Roasted, and AdWars.
• The "6 in 60" programs have been extremely well attended.
• The public service committee did outstanding work for the Heartland Hope Mission, going above and beyond in many ways.
• We've been kept up to date on the legislative issues affecting our industry.
• We implemented another successful Meet the Pros event.
• Our programs and education committees offered a series of meaningful programs educating members on the latest trends in technology, creativity and marketing through seminars, monthly luncheon speakers, exhibitions and trade shows.
• AAF Omaha awarded $12,300 in scholarship funds to nine area college students planning to pursue careers in our industry.
• Finally, we launched a new website, newsletter and logo redesign!
I would be remiss if I didn't mention the one person that keeps our club strong and financially stable, our Executive Director, Teri Hamburger. Our club is lucky that she has chosen to help us to navigate club operations year after year. Her memory and stockpile of AAF Omaha materials is invaluable every day.
AAF Omaha has so much to offer. If you are not a member, please consider joining. A club is only as strong as its membership. Get involved on a committee and attend the events that interest you (and maybe some that don't, you may be surprised – I don't like to bowl – but I thought Bowl-A-Rama was fun).
This year, we intend to provide many opportunities for our group to have fun, continue education, and network. The public service committee has chosen a new partner for the upcoming year – the Coalition on Human Trafficking. AAF Omaha would appreciate your time, talents and treasures to ensure we can continue to help a non-profit with their needs every year.
I'm excited about what this club has achieved and look forward to what this amazing group of people will accomplish this year.
I'm looking forward to serving you as President for the upcoming year. Please reach out to me, Teri or any board member if you have any ideas for new events, programs or just want to say hi.
I look forward to seeing you at many AAF Omaha events throughout the year!
Amanda Peterson, Redstone