AAF Nebraska
2023-2024 Officers and Board of Directors
Cassi Warren: AAF Nebraska President
Digital Sales Manager, KETV-ABC, Hearst Television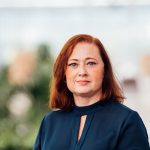 Hi, I'm Cassi Warren, Digital Sales Manager for KETV-ABC, Hearst Television.  Seeing businesses succeed and the local economy thrive is what drives my passion for advertising.  Every day, I get the opportunity to work with KETV Account Managers, advertising agencies, and clients, helping them develop successful advertising campaigns to reach the right audience with the right message.  My license plates are IdeaGrl and I always have plenty of ideas to share if you ever find yourself in need of some brainstorming and collaboration.  In my free time you will find me practicing and performing improv or hopping on a motorcycle with my husband for a ride through the bluffs.
Jenna Baird: AAF Nebraska Chair of the Board of Directors
Marketing Strategist, Buildertrend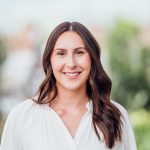 Jenna began her career in Account Management in Nebraska based full-service agencies, working with local and non-local clients, but most recently Jenna has shifted into a Marketing Strategist role with Buildertrend – a Nebraska-based SaaS company. Day-to-day she works with her team to develop plans to bring new products to market for Buildertrend's customers. 
Jenna has been an active member of AAF for five years, sitting as Meet the Pros co-chair and its planning committee prior to joining the Executive Board. She also received AAF Omaha's Ad Rookie of the Year in 2020. Jenna enjoys nearly every aspect of what AAF offers to its members, but more than anything is passionate about providing educational and connection opportunities for those in the industry across the entire state.
When she is not at the office or at AAF events, Jenna enjoys spending time with her family and friends. Most especially her husband, Justin, and their dog, Stella. 
Chris LaCroix, AAF Nebraska 1st Vice President
Creative Director, Shape Society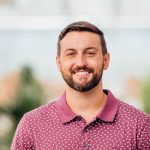 Chris has been working professionally in the design industry for more than 15 years.
With a background in fine arts, he transitioned into the digital space early in his professional career, eventually specializing in corporate branding and web development.
Chris has developed purpose-driven, recognizable branding for many area businesses and nonprofits including Duet, Elevate Roofing, Modus Coworking, and Platte River Concrete.
In 2021, Chris launched his branding and web development agency, Shape Society. With an office in historic downtown Omaha, his agency focuses on helping businesses identify and exemplify their unique story through the brand development process. Paired with bespoke, hand-coded websites, custom illustrations, and unique brands, Shape Society's mission is to bring meaning to each and every project.
Chris and his team have been recognized by both the AIGA and PRSA for web development projects. Chris has also been recognized by the AAF for his dedication to nonprofit work. In naming his agency Shape Society, Chris wanted to embody his desire to shape our Nebraska communities by donating his time and talents to meaningful causes.
Tyler Catania, AAF Nebraska 2nd Vice President
Director of Account Service, Zaiss & Company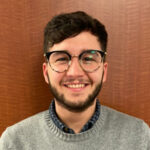 A Creighton University alumnus, Tyler Catania has worked as a professional at Omaha marketing agency Zaiss & Company since 2013. Serving a variety of agency roles over the years, Tyler was named Director of Account Service in 2022 and now oversees all agency accounts and Account Managers. Tyler first served on AAF Nebraska as the Communications Co-chair for two years before taking a hiatus for the birth of his son, Ozzy.
Tyler has a passion for good writing, emerging media and sports. Outside of being an avid supporter of Creighton Basketball and the Los Angeles Chargers, he enjoys spending time with his growing family and pets, camping, gaming, and keeping his finger on the pulse of the latest hip-hop and R&B. When it comes to marketing and advertising, Tyler believes wholly in the pillars of authenticity, likeability, and being benefit-oriented.
Cody Felber: Communications Co-Chair
Senior Advertising Strategist, WoodmenLife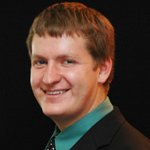 Cody is a Senior Advertising Strategist with over 10 years of experience in the industry. He currently works at WoodmenLife where he is responsible for developing campaign plans, leading and collaborating on creative development, working with vendors on media buys and conducting user testing. He is a University of Nebraska-Lincoln graduate and previously served on the board as communications co-chair from 2018-2021.
Outside of work, Cody enjoys going on hikes, biking, sports and trying new restaurants.
Cahner Olson: Communications Co-Chair
Owner, 402 Social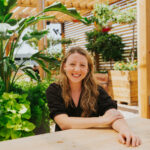 Cahner Olson began her career in San Francisco working as the digital marketing manager for a startup in the food and beverage industry. She quickly discovered her passion for small, local businesses and decided to start her own social media marketing agency. Five years later, the agency is a team of five and also runs the Omaha Places Instagram and TikTok account, which gained over 60,000 TikTok followers and 50,000 Instagram followers in less than two years. Her agency, 402 Social, specializes in vertical video content creation for local businesses, helping them stay relevant and on top of online trends.
When not working, you can find Cahner traveling to a new country (she's been to over 50!), reading, or going on a long bike ride.
Ken Peoples: Professional Development/Programs Co-Chair
Sr. Media Buyer and Manager of Data Visualization, RCG Advertising and Media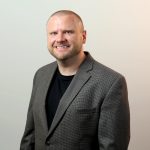 Ken is a Sr. Media Buyer and Manager of Data Visualization at RCG Advertising and Media. Prior to agency life, Ken spent over a decade in media sales. He has an MBA from Bellevue University and is passionate about all aspects of marketing – especially analytics! Ken is a Sarpy County native and enjoys spending his time with his kids. Aside from that, he's a board game enthusiast that attends every concert and sporting event he can (GBR, of course).
David Moore: Professional Development/Programs Co-Chair
Co-Founder & Creative Director, Kingswood & Palmerston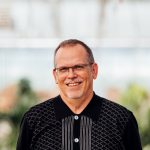 David Moore is the grit in the oyster that makes the pearl.
Proud to be one of the few AAF/Nebraska board members to ever vote "no" on a board resolution, he doesn't set out to be difficult. Passionate about the advertising business, he's ready to challenge the status quo and ask why, why not, and what if?
More than 30 years in the agency business in roles from copywriter, creative director, and president give David the experience and confidence to demand more of his peers. And  demand more, he does.
When he's not making trouble for fellow board members, you'll find David in his roles as creative director for a digital-only, fully remote ad agency, freelance copywriting for several agencies near and far, and delivering business-building creative strategies for international clients as co-founder of creative brand consultancy Kingswood & Palmerston.
Lauren Schuster: Special Events Co-Chair
Head of Business Development, Bailey Lauerman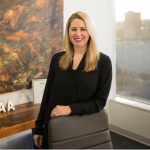 Lauren joined BL in 2018 to manage the agency's external marketing efforts, organic growth opportunities and proactive pursuit of new business. Lauren brings 16 years of marketing and advertising experience from global and mid-size agencies in Kansas City. Lauren seeks out collaborative companies looking for respectful partnerships. Brands that value marketing strategy as a key component to achieving larger business objectives.
Lauren serves as a member of the agency's leadership team and helps identify opportunities to support the local community, expand BL's capabilities and evolve agency solutions to align with today's modern media landscape.
Formerly VP of Growth & Development at GlynnDevins, she was in charge of business development for the senior-living- focused agency and evolving their engagement models to better serve the wide range of clients in need of innovative occupancy solutions. Lauren also spent 11 years at the global advertising agency VML, managing client relationships and supporting business development efforts for Fortune 500 brands such as Colgate-Palmolive, Gatorade, Bayer, Wendy's, Sprint, Ford, and New Balance.
Alfredo Lang: Special Events Co-Chair
Director of Client Strategy, Ervin and Smith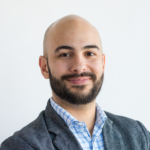 Originally from Venezuela, Alf graduated from the University of Nebraska-Lincoln with bachelor's and master's degrees. At UNL, he helped launch and establish Jacht Ad Agency, a student-run agency that offers real-world experience.
Over the last 12 years, Alf has worked in account and project management roles at agencies in New York, Chicago, Wichita, and Nebraska. He is currently a director of client strategy at Ervin and Smith where he consults with companies to define and activate their overall visions and marketing strategies.
Alf is a strong advocate for networking and community building. He frequently attends industry events and enjoys planning and setting up events with others. In his spare time, Alf loves spending time with his family and friends, and going for the occasional morning run.
Taylor Doane: Membership Co-Chair
Owner, LUMA Visibility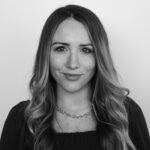 Taylor Doane is the owner of LUMA Visibility. LUMA helps brands gain attention online through content marketing that wins over algorithms and people. Taylor lives in Omaha with her husband, toddler son, and her two dogs.
Taylor served on the AAF Nebraska board as communications co-chair in 2022 and prior to moving to Nebraska she served as the communications chair for the Kansas City club. She looks forward to serving the Nebraska community again.
Christina Farahani: Membership Co-Chair
Sr. Ad Creative Strategy & Operations Manager, Yahoo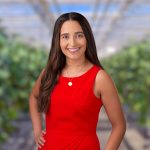 Christina started her career in advertising over 10 years ago at Yahoo. During this time, she has gained a wealth of knowledge across the Ad Operations and Ad Creative Tech organizations. From working directly with advertisers and media agencies to manage tasks throughout the campaign lifecycle for display advertisers to now managing strategy and operations for a number of global initiatives and ad products, she has greatly immersed herself into the world of digital advertising.
Outside of work, Christina enjoys spending time with family (especially her twin nephews and niece), crafting her way through her latest DIY project and taking advantage of any perfect-weather day in Omaha to work on her tennis skills or relax with friends at a happy hour on a patio.
Robert Richardson: Legislative Chair
Coordinator of Business Development / Partner, A&K Marketing, Inc.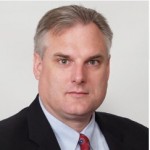 Robert Richardson, Coordinator of Business Development / Partner at A&K Marketing, Inc. I grew up in Crawford located in northwest Nebraska and graduated from University of Nebraska at Kearney, majoring in Business Administration. I spent twelve years in the Air National Guard as a Crew Chief and received an associate degree in Applied Science from the Community College of the Air Force. I took an unusual path before I started working full time at the ad agency with my wife Rhonda Richardson. I worked for two fortune 500 Communication Services Providers as a Major Account Executive providing customized voice and data solutions for 20 years. August 2015, I joined our Ad Agency full time. I also joined AAF in March of 2016 and volunteered for the OAX Planning Committee, AAF membership committee, and legislative committee. I resigned from the Legislative Committee Aug 2019 due to my mother's health issues and taking over the operations of the family ranch.
A & K Marketing is a full-service advertising agency specializing in strategic media planning and placement. With over 50 years in combined media and marketing experience, we are experts in rate negotiation, audience targeting, and market analysis.
Jeffrey Maciejewski: Public Service Co-Chair
Managing Partner, Elemental Writing+Design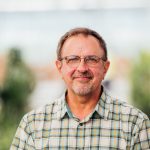 Jeffrey Maciejewski has been involved with AAF Nebraska since 1999, most recently serving as co-chair of Legislative Affairs. Prior to that he chaired the Public Service Committee 2012 – 2013 and served on the Meet the Pros Committee. In 2023 he retired from Creighton University where he taught advertising for 23 years, being named 9th District Advisor of The Year in 2004 and 2022. He recently founded his firm Elemental Writing+Design.
Jeff earned his M.A. and Ph.D. degrees from Marquette University, and he lives in Omaha with his wife Lisa, two grown children, and an adopted greyhound named Bree.
Shaela Wepfer: Meet the Pros Co-Chair
AdRoll, a division of Nextroll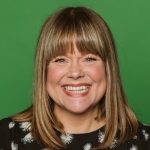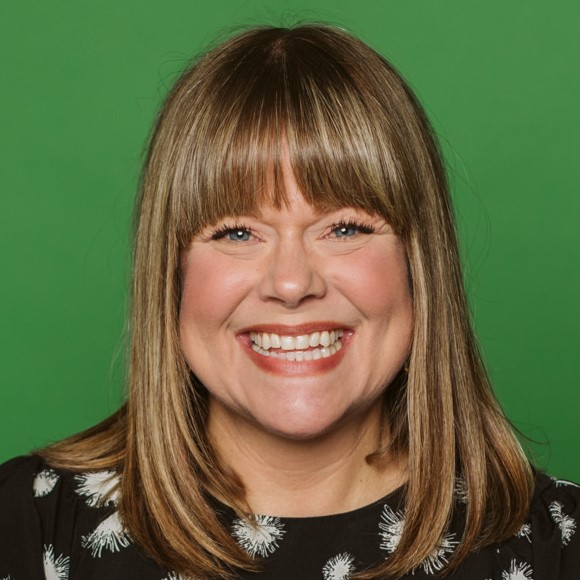 Shaela Wepfer is a newer member of the American Advertising Federation's Nebraska Chapter joining the federation in 2021, though she has been in advertising and marketing her entire career. Shaela put her Creighton University journalism degree to good use. As a non-profit development and communication director for half of her career, Shaela has created comprehensive marketing and communications plans to forward the mission and vision of the organizations she served. In those roles, Shaela worked closely with designers and advertiser to gain visibility in the market. In 2014, she left the non-profit section for a position with a marketing technology company, Sojern, where she witnessed first-hand the ever-changing landscape for programmatic media. Today, Shaela leads a team of sellers for AdRoll, a division of Nextroll, a marketing technology platform for e-commerce brands.
Shaela also serves as a Board Member for a Lincoln-based youth leadership development organization, Launch Leadership. Shaela served on the 2022 Meet the Pros committee and chaired the 2023 Meet the Pros event fostering the next generation of advertising professionals.
Shaela, an Omaha native, is married to Chris Wepfer. They have two children.
Gunnar Guenette: Meet the Pros Co-Chair
Account Executive, WOWT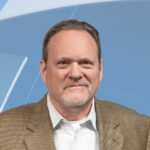 Gunnar has over 28 years of marketing and sales experience. His diverse background includes radio and TV sales and management to agency client services and media strategy. His client services work has given him the opportunity to use his creative interest producing hundreds of commercials and display advertisements. Gunnar is an Omaha native and graduate from Omaha Central high school and the University of Nebraska Omaha, Music studies.
Ross Finocchiaro: Public Service Co-Chair
Animator & Designer, Motion Fino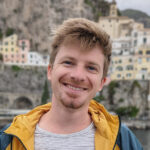 Ross is an animator who has had the pleasure of collaborating with amazing clients – animating commercials, explainer videos, social graphics, and so much more. When Ross is not drawing in his sketchbook or illustrating on a tablet, he is doing his best to tell others stories through motion graphics in 2D and 3D.
After graduating with a BFA in Graphic Design, Ross spent five years as a Graphic Designer at DayCloud Studios before working as a freelance Animator for companies like Patreon and Gantry.
Ginny Allumbaugh: American Advertising Awards | Creative Nebraska Co-Chair
National Sales Planner, Cox Media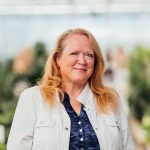 Ginny Allumbaugh is a National Sales Planner at Cox Media. Originally from Southwest Iowa, Ginny has shared her media knowledge for the past 25 years. When not doing all things media, you can find Ginny at all home Creighton basketball games, hanging with her husband, Brently, and their two cats or traveling to St. Joe to eat at her favorite restaurant, the Waffle House.
Mike Sukraw: American Advertising Awards | Creative Nebraska Co-Chair
CEO, StoryFind Films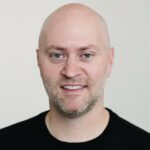 Mike Sukraw is the husband of an incredibly talented, soon to be published wife (StoryFind coming soon!) and father of a quirky, adorable little girl. He started StoryFind Films in 2005 and has had the wonderful privilege of producing hundreds of videos for agencies and mission-driven organizations across the world. He now leads a team of talented filmmakers and spends his days focused on finding answers to his favorite question – How can we make this better?
Yesenia Torres: Community Outreach Co-Chair
 Marketing Consultant, iHeartMedia | Omaha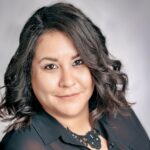 I'm a Marketing Consultant who loves connecting with business owners and marketing professionals to identify their goals for success to strategies a full funnel marketing campaign with measurable results.
When I'm not taking over the world, I enjoy being a wife and mother, live music of all genres, and traveling.
Shana Boyd: Community Outreach Co-Chair
Account Director/Partner, Eleven Twenty-Three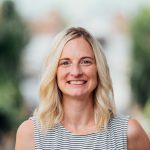 Shana's interest in advertising started in college. Initially she thought of being a Psychologist, but altered her path to marketing, which allowed her to take a creative spin on consumer behavior. She found it interesting to learn about the ins and outs of how people make emotional decisions with purchases, and how advertising could play a big part in this process. She's always been a curious person in general, so it was important for her to learn everything she could about her trade allowing her to become an expert, specifically within media buying. Shana has a Bachelor of Science in Business Administration (BSBA) with an emphasis in Marketing and a minor in Advertising and is Account Director at the agency, overseeing the account team's client strategies and media plans. 15 years later Shana is still making sure the clients are set-up on a track to success. Measurable results are important to her. Shana holds to the philosophy that if an agency helps companies grow, the agency's team grows alongside them.
In her free time, Shana enjoys spending time with her family, friends and "manimals". She has two cats and one dog that thinks he's a cat. She tries to visit at least one new place each year, with a current addiction to all-inclusive resorts in warm climates.
Jennifer Goetz: AAF District 9 Governor
Deput Director of Terry Humphries Public Affairs Group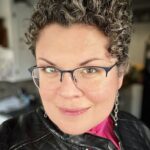 Jennifer graduated from the University of Kansas in 2003 with a BFA in graphic design. She then went on to pursue her MBA from Baker University and graduated in 2013 as her class cohort representative.
Jennifer is the former assistant state treasurer of Kansas, serving under Lynn Rogers and has an extensive campaign, marketing and communications background.
Jennifer is the former, longest serving president of AAF-Topeka and her freelance work has also received a Judge's Citation at the local chapter level.
She is a dedicated wife to Jeff, and mother to her teenage daughter Jill. She is a lifelong Kansan and deeply committed to helping make Kansas a welcoming and thriving place to live.
Goetz is the Governor for AAF's District 9. In this volunteer role she is works with a team to oversee the American Advertising Awards competition as well as supporting AAF clubs in Nebraska, Iowa, Kansas and Missouri. 
Chris Linville: AAF Nebraska ADVisory Council Member
Marketing Consultant, Alpha Media USA
Lyn Wineman: AAF Nebraska ADVisory Council Member
President, KidGlov
Lisa Conklin: AAF Nebraska ADVisory Council Member
Director Media Planning and Buying, Smith Kroeger
Amanda Peterson: AAF Nebraska ADVisory Council Member
Media Director – RCG Advertising & Media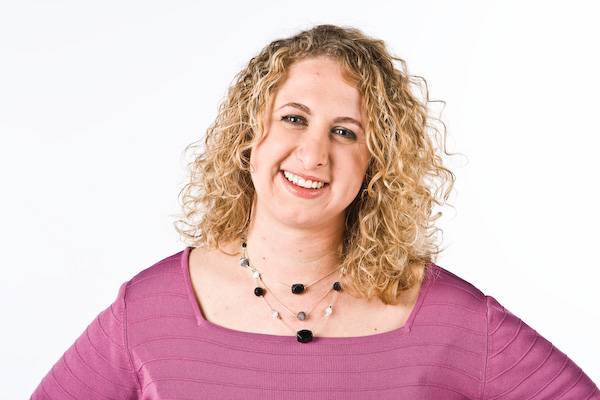 Amanda Peterson has been involved with AAF Nebraska in some capacity since participating in NSAC during her college days at UNO. Throughout the past 24 years, she has served as the Programs, Meet the Pros, Public Service Chair and the completed the four-year executive board commitment.
She is currently a Media Director at RCG Advertising & Media and enjoys navigating the ever-changing media landscape.
Outside of office, you will most likely find Amanda and her husband, Kris, driving their 14-year-old daughter from one thing to another.