AAF Nebraska
2022-2023 Officers and Board of Directors
Jenna Baird: AAF Nebraska President
Marketing Strategist, Buildertrend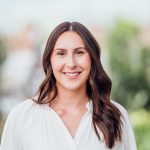 Jenna began her career in Account Management in Nebraska based full-service agencies, working with local and non-local clients, but most recently Jenna has shifted into a Marketing Strategist role with Buildertrend – a Nebraska-based SaaS company. Day-to-day she works with her team to develop plans to bring new products to market for Buildertrend's customers. 
Jenna has been an active member of AAF for five years, sitting as Meet the Pros co-chair and its planning committee prior to joining the Executive Board. She also received AAF Omaha's Ad Rookie of the Year in 2020. Jenna enjoys nearly every aspect of what AAF offers to its members, but more than anything is passionate about providing educational and connection opportunities for those in the industry across the entire state.
When she is not at the office or at AAF events, Jenna enjoys spending time with her family and friends. Most especially her husband, Justin, and their dog, Stella. 
Ann Woodford: AAF Nebraska Chair of the Board of Directors
Marketing Manager, Ronald McDonald House Charities in Omaha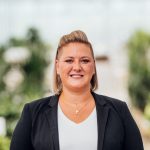 After graduating from The Art Institute of Las Vegas with her bachelor's degree in Graphic Design, Ann Woodford returned to her hometown of Omaha. She took a job designing shirts and store signage for a local sporting goods company, where her passion for design and marketing flourished. In 2013, Ann received a new job opportunity at Goodwill Industries, Inc. in Omaha, where she could use her design skills to help an organization with a mission to help people in the community find self-sustaining employment. Ann's talents were quickly recognized at Goodwill, and she was promoted to Marketing Manager. Ann oversaw all marketing strategy and design work for the entire agency, including 17 retail stores.
In April of 2019, Ann joined the team at Ronald McDonald House Charities (RMHC) in Omaha as their Marketing Manager. Every day she looks forward to supporting the children and families that RMHC serves.
When not busy strategizing and designing, she enjoys volunteering for local organizations and spending time with her son, Max and husband, Chris, as well as their two dogs, Wilbur and Ralphie.
Ann has been an active AAF member and volunteer since 2015 and has served on the Communications and Public Service committees before joining the executive board. Under Ann's leadership AAF Nebraska was named the 2022 AAF Division III Club of the Year. Ann was named the 2022 AAF Division III President of the Year. When asked about her favorite part of AAF, she said "connecting with others, attending fun events, and learning about and advocating for the industry, just to name a few."
Cassi Warren: AAF Nebraska 1st Vice President
Digital Sales Manager, KETV-ABC, Hearst Television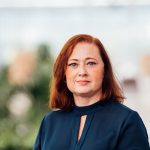 Hi, I'm Cassi Warren, Digital Sales Manager for KETV-ABC, Hearst Television.  Seeing businesses succeed and the local economy thrive is what drives my passion for advertising.  Every day, I get the opportunity to work with KETV Account Managers, advertising agencies, and clients, helping them develop successful advertising campaigns to reach the right audience with the right message.  My license plates are IdeaGrl and I always have plenty of ideas to share if you ever find yourself in need of some brainstorming and collaboration.  In my free time you will find me practicing and performing improv or hopping on a motorcycle with my husband for a ride through the bluffs.
Chris LaCroix: AAF Nebraska 2nd Vice President
Creative Director, Shape Society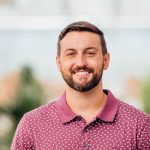 Chris has been working professionally in the design industry for more than 15 years.
With a background in fine arts, he transitioned into the digital space early in his professional career, eventually specializing in corporate branding and web development.
Chris has developed purpose-driven, recognizable branding for many area businesses and nonprofits including Duet, Elevate Roofing, Modus Coworking, and Platte River Concrete.
In 2021, Chris launched his branding and web development agency, Shape Society. With an office in historic downtown Omaha, his agency focuses on helping businesses identify and exemplify their unique story through the brand development process. Paired with bespoke, hand-coded websites, custom illustrations, and unique brands, Shape Society's mission is to bring meaning to each and every project.
Chris and his team have been recognized by both the AIGA and PRSA for web development projects. Chris has also been recognized by the AAF for his dedication to nonprofit work. In naming his agency Shape Society, Chris wanted to embody his desire to shape our Nebraska communities by donating his time and talents to meaningful causes.
Brenna Doherty: Communications Co-Chair
Social Media Coordinator, Bailey Lauerman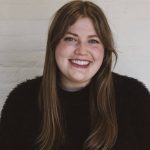 Brenna is a Social Media Specialist at Bailey Lauerman with clients in the financial and automotive industries. She graduated from UNL in 2021 majoring in Advertising & Public Relations and Broadcasting. She was involved in Ad Club, NSAC and held various internships in college and is excited to work full-time in an industry she loves.
Communications Co-Chair
Open Board of Directors Position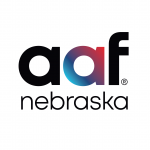 Interested in serving on the AAF Nebraska Board of Directors? Please contact our office or one of our Executive Board members for more information.
Ken Peoples: Professional Development/Programs Co-Chair
Sr. Media Buyer and Manager of Data Visualization, RCG Advertising and Media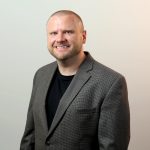 Ken is a Sr. Media Buyer and Manager of Data Visualization at RCG Advertising and Media. Prior to agency life, Ken spent over a decade in media sales. He has an MBA from Bellevue University and is passionate about all aspects of marketing – especially analytics! Ken is a Sarpy County native and enjoys spending his time with his kids. Aside from that, he's a board game enthusiast that attends every concert and sporting event he can (GBR, of course).
Katie Pavel: Professional Development/Programs Co-Chair
Account Director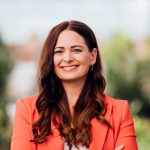 Katie Pavel graduated from the University of Nebraska-Lincoln and immediately moved to Chicago to begin her agency career at Starcom. She kicked off her industry experience working on the U.S. Cellular and Gillette accounts. Katie eventually moved back to "The Good Life" and continued working in media at a local Omaha agency. Since then, her focus has been on Digital Strategy working for Proxibid, Sojern, Peers Sales Agency and Yahoo!.
Katie has a passion for marketing strategy, planning, and building meaningful partnerships with her clients.
Melissa Seffens: Special Events Co-Chair
Creative Services Director, KMTV 
Melissa is an award winning multifaceted creative professional with over 20 years of experience in marketing, branding, public relations, sales. media and events. Melissa graduated from the University of Louisiana Monroe with a Radio/Television/Film degree with a minor in Marketing. Melissa began her career selling television advertising then quickly moved to an on-air talent/marketing assistant. This role gave her the love of marketing and turned her into a promotional chameleon moving around the country to work for companies that included Clear Channel, Grant Communications, World Wrestling Entertainment, Sinclair Broadcasting Group, and her most recent role at KMTV. When Melissa is not working, you can find her volunteering, attending concerts or theater and cheering on her beloved LSU Tigers.
Sean Heisler: Special Events Co-Chair
Senior Design Director, Daake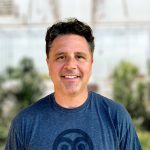 Sean Heisler is a Senior Design Director at Daake. As a child, he enjoyed building things and had a love for both art and technology. These loves eventually led him to Iowa State University where he earned a Bachelor of Fine Arts in Graphic Design. After graduating, Sean joined Omaha-based, Webster, an established branding and design firm where he spent over two decades working in all facets of graphic design before moving on to Omaha based, Daake, to form a powerhouse branding and design agency after Daake acquired Webster.
Sean's passion for branding and design continues to grow. He will always have a special love for logo design and brand identity. Sean likes to dig deep into who a company is, what they stand for and take careful consideration of the brand as well as client wants and needs to create the best possible result. He loves being a part of Team Orange and the collaborative environment they have developed. Sean was honored as AAF Omaha's Ad Pro of the Year in 2018 and has served on the AAF Omaha Board co-chairing Special Events for numerous years.
Bridgid McCormick: Membership Co-Chair
Senior Account Executive, Link Media Outdoor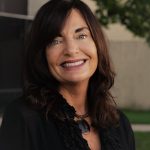 Bridgid is an enthusiastic and results driven sales veteran with over twenty years experience helping her clients solve business challenges through advertising solutions. An Omaha native, she attributes strong relationships and creative thinking to her successful career in media. Her marketing background includes years of experience selling local TV, Radio, Digital and Outdoor Advertising.
When she isn't binge watching cooking shows, Bridgid enjoys spending time with her family, fitness, DIY projects and anything that involves being outdoors.
Christina Farahani: Membership Co-Chair
Sr. Ad Creative Strategy & Operations Manager, Yahoo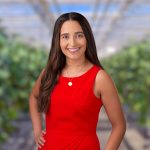 Christina started her career in advertising over 10 years ago at Yahoo. During this time, she has gained a wealth of knowledge across the Ad Operations and Ad Creative Tech organizations. From working directly with advertisers and media agencies to manage tasks throughout the campaign lifecycle for display advertisers to now managing strategy and operations for a number of global initiatives and ad products, she has greatly immersed herself into the world of digital advertising.
Outside of work, Christina enjoys spending time with family (especially her twin nephews and niece), crafting her way through her latest DIY project and taking advantage of any perfect-weather day in Omaha to work on her tennis skills or relax with friends at a happy hour on a patio.
Robert Richardson: Legislative Co-Chair
Coordinator of Business Development / Partner, A&K Marketing, Inc.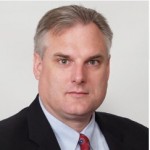 Robert Richardson, Coordinator of Business Development / Partner at A&K Marketing, Inc. I grew up in Crawford located in northwest Nebraska and graduated from University of Nebraska at Kearney, majoring in Business Administration. I spent twelve years in the Air National Guard as a Crew Chief and received an associate degree in Applied Science from the Community College of the Air Force. I took an unusual path before I started working full time at the ad agency with my wife Rhonda Richardson. I worked for two fortune 500 Communication Services Providers as a Major Account Executive providing customized voice and data solutions for 20 years. August 2015, I joined our Ad Agency full time. I also joined AAF in March of 2016 and volunteered for the OAX Planning Committee, AAF membership committee, and legislative committee. I resigned from the Legislative Committee Aug 2019 due to my mother's health issues and taking over the operations of the family ranch.
A & K Marketing is a full-service advertising agency specializing in strategic media planning and placement. With over 50 years in combined media and marketing experience, we are experts in rate negotiation, audience targeting, and market analysis.
Johnny Shea: Public Service Co-Chair
Designer, Daake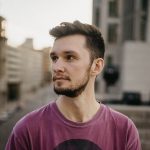 Johnny Shea is a designer for Daake. Johnny attended the University of Nebraska Kearney in 2013, while getting his degree in Visual Communication and Design he worked at Buckle in the marketing department as a graphic designer. After graduating he moved to Omaha to work for Daake, a pivotal moment brand agency, where he helps with a wide variety of services including brand identity, environmental design and digital marketing.
Johnny has been a part of the Public Service Committee for the past 3 years helping nonprofits with their marketing, identity, websites, and communications goals. When Johnny isn't working, he enjoys playing video games with his friends and spending time with his girlfriend, Kelli, and their westie, Kendrick.
Shaela Wepfer : Meet the Pros Chair
AdRoll, a division of Nextroll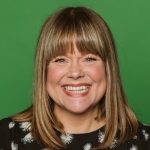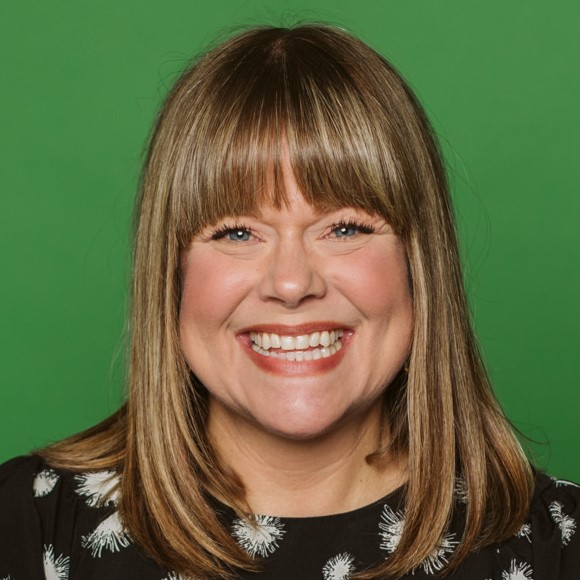 Shaela Wepfer is a newer member of the American Advertising Federation's Nebraska Chapter joining the federation in 2021, though she has been in advertising and marketing her entire career. Shaela put her Creighton University journalism degree to good use. As a non-profit development and communication director for half of her career, Shaela has created comprehensive marketing and communications plans to forward the mission and vision of the organizations she served. In those roles, Shaela worked closely with designers and advertiser to gain visibility in the market. In 2014, she left the non-profit section for a position with a marketing technology company, Sojern, where she witnessed first-hand the ever-changing landscape for programmatic media. Today, Shaela leads a team of sellers for AdRoll, a division of Nextroll, a marketing technology platform for e-commerce brands.
Shaela also serves as a Board Member for a Lincoln-based youth leadership development organization, Launch Leadership. Shaela served on the 2022 Meet the Pros committee fostering the next generation of advertising professionals.
Shaela, an Omaha native, is married to Chris Wepfer. They have two children.
Ginny Allumbaugh: Public Service Co-Chair
Sr Sales Support Specialist, Cox Media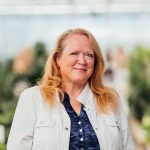 Ginny Allumbaugh is a Sr Sales Support Specialist at Cox Media. Originally from Southwest Iowa, Ginny has shared her media knowledge for the past 25 years.  When not doing all things media, you can find Ginny at all home Creighton basketball games, hanging with her husband, Brently, and their two cats or traveling to St. Joe to eat at her favorite restaurant, the Waffle House.
David Moore: American Advertising Awards | Omaha Co-Chair
Creative Director, Kingswood & Palmerston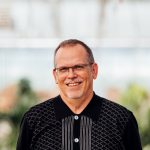 Over the years his job titles have included copywriter, producer, creative director, president, managing partner, and account planner. His work has been awarded by National ADDYs, Clios, Tellys, Graphis, Adweek and more. But what he's most proud of is the roster of creative talent he's had the good fortune to recruit and develop, who are today creative directors and leaders at agencies and brands across the country.
Lauren Schuster: American Advertising Awards | Omaha Co-Chair
Head of Business Development, Bailey Lauerman
Lauren joined BL in 2018 to manage the agency's external marketing efforts, organic growth opportunities and proactive pursuit of new business. Lauren brings 16 years of marketing and advertising experience from global and mid-size agencies in Kansas City. Lauren seeks out collaborative companies looking for respectful partnerships. Brands that value marketing strategy as a key component to achieving larger business objectives.
Lauren serves as a member of the agency's leadership team and helps identify opportunities to support the local community, expand BL's capabilities and evolve agency solutions to align with today's modern media landscape.
Formerly VP of Growth & Development at GlynnDevins, she was in charge of business development for the senior-living- focused agency and evolving their engagement models to better serve the wide range of clients in need of innovative occupancy solutions. Lauren also spent 11 years at the global advertising agency VML, managing client relationships and supporting business development efforts for Fortune 500 brands such as Colgate-Palmolive, Gatorade, Bayer, Wendy's, Sprint, Ford, and New Balance.
Taylor McBreen: Community Outreach Co-Chair
Marketing Manager, Boys & Girls Clubs of the Midlands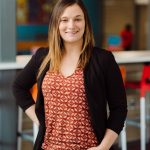 After graduating from the University of Nebraska at Omaha with her degree in Journalism & Media Communications, Taylor began her work with non-profits. Her passion for marketing, design and community engagement was able to take center stage. After working with other non-profit agencies, Taylor joined Boys & Girls Clubs in 2022 where she could use her skills to help an organization with a mission to inspire and enable youth to realize their full potential. Taylor loves supporting Club kids and families and sharing their stories.
Outside of the office, Taylor enjoys spending time with her daughter, Kinslee and husband, Josh, as well as their fur babies. She's always planning their next adventure, even if it's just to Lincoln to watch the Huskers take the field.
Shana Boyd: Community Outreach Co-Chair
Account Director/Partner, Eleven Twenty-Three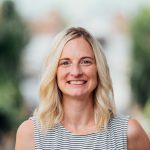 Shana's interest in advertising started in college. Initially she thought of being a Psychologist, but altered her path to marketing, which allowed her to take a creative spin on consumer behavior. She found it interesting to learn about the ins and outs of how people make emotional decisions with purchases, and how advertising could play a big part in this process. She's always been a curious person in general, so it was important for her to learn everything she could about her trade allowing her to become an expert, specifically within media buying. Shana has a Bachelor of Science in Business Administration (BSBA) with an emphasis in Marketing and a minor in Advertising and is Account Director at the agency, overseeing the account team's client strategies and media plans. 15 years later Shana is still making sure the clients are set-up on a track to success. Measurable results are important to her. Shana holds to the philosophy that if an agency helps companies grow, the agency's team grows alongside them.
In her free time, Shana enjoys spending time with her family, friends and "manimals". She has two cats and one dog that thinks he's a cat. She tries to visit at least one new place each year, with a current addiction to all-inclusive resorts in warm climates.
Kelli Britten: AAF District 9 Governor
Advertising and Public Relations Professor, University of Nebraska – Lincoln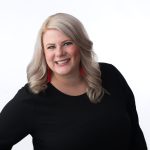 Kelli Britten is an assistant professor of practice of advertising and public relations at the College of Journalism and Mass Communications.
Britten regularly teaches campaigns, writing, strategy, branding and mass media courses. She developed the new permanent course, Event Planning for Branded Experiences + Activations, and the special topics course, Keeping Up with the Kardashian Brand.
In addition to teaching courses, Britten has served as the UNL Ad Club advisor for five years, growing its membership and fundraising efforts to record levels. She advised the UNL National Student Advertising Competition (NSAC) team for four years.  She regularly mentors students through independent studies, graduate professional projects and honors projects. Her students have won Gold and Silver ADDYs awards, AMA Prism and merit awards, and Best in Show at AIGA Nebraska SHOW.
Britten is the Governor for AAF's District 9. In this role she is works with a team to oversee the American Advertising Awards competition as well as supporting AAF clubs in Nebraska, Iowa, Kansas and Missouri. Britten served on the AAF Lincoln board for five years. She was the last president of AAF Lincoln as she was instrumental in the merging of Lincoln and Omaha chapters to create AAF Nebraska. In addition to her presidency, she served as a co-chair for the 2021 American Advertising Awards for Nebraska. Prior to those roles she was the Education Co-Chair and worked with other volunteers and students to revitalize and rebrand the fall professional development conference for students.
In her spare time, she loves DIY projects, talking about her dog Kevin, runs a growing small business, and traveling. She and her husband are closing out their quest to tour all U.S. state capitol buildings, with only Alaska to go.
Greg Ahrens: AAF Nebraska ADVisory Council Member
Executive Vice President/Co-Creative Director, Smith Kroeger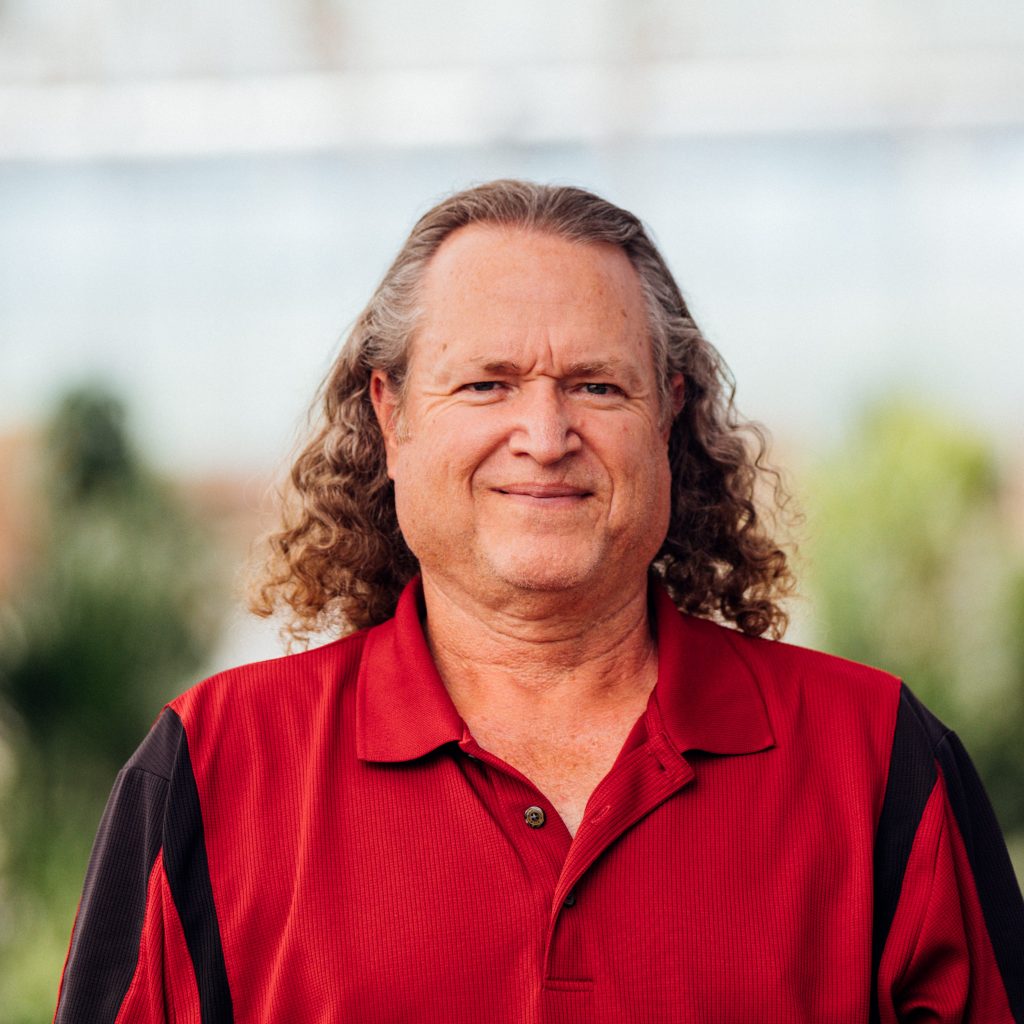 Greg Ahrens is the Executive Vice President, Co-Creative Director at Smith Kroeger where his core competencies are creative direction, creative strategy, copywriting, broadcast production, and brand strategy. Ahrens has been an active AAF member since 1995 and has held numerous leadership positions with the federation the past 26 years: 2006 – Legislative Committee Chair, 2007-2008 – AAF Omaha President, and served from 2012 to 2014 on the AAF Omaha Membership Committee. He's given his time and talent to AAF through public service working on projects for The Hope Center, The Kim Foundation, Ollie Webb Center, and Meth Prevention.
Ahrens was a board member at the Creative Center College of Art & Design, an AAF Omaha Meet The Pros committee member as a portfolio reviewer (for many years). Ahrens ways makes a point to encourage AAF Omaha membership to students and young professionals starting out in the advertising industry. In 2010 AAF Omaha honored Ahrens as their Ad Pro of the Year.
Ahrens holds a BS in Journalism and Mass Communication from Iowa State University. He was a member of the Iowa Air National Guard and retired after 20 years of service.
Steve Armbruster: AAF Nebraska ADVisory Council Member
Creative Director/Partner, RCG Advertising & Media (retired)
Steve Armbruster is recently retired from RCG Advertising and Media in Omaha. A graduate of UNL, he started his career in radio news before realizing the big money was in advertising. After multiple stints in agencies in Lincoln and Hastings, along with a five-year foray into self-employment, Steve was drawn to the big lights in Omaha, where he landed at Redstone Advertising (now RCG) in 1998.
Steve's AAF career has spanned decades including positions as President of AAF Lincoln and Governor of the Ninth District. He was honored with Lincoln's Silver Medal Award in 1998.
Jen Landis: AAF Nebraska ADVisory Council Member
Owner, Pincurl Girls
Chris Linville: AAF Nebraska ADVisory Council Member
Marketing Consultant, Alpha Media USA