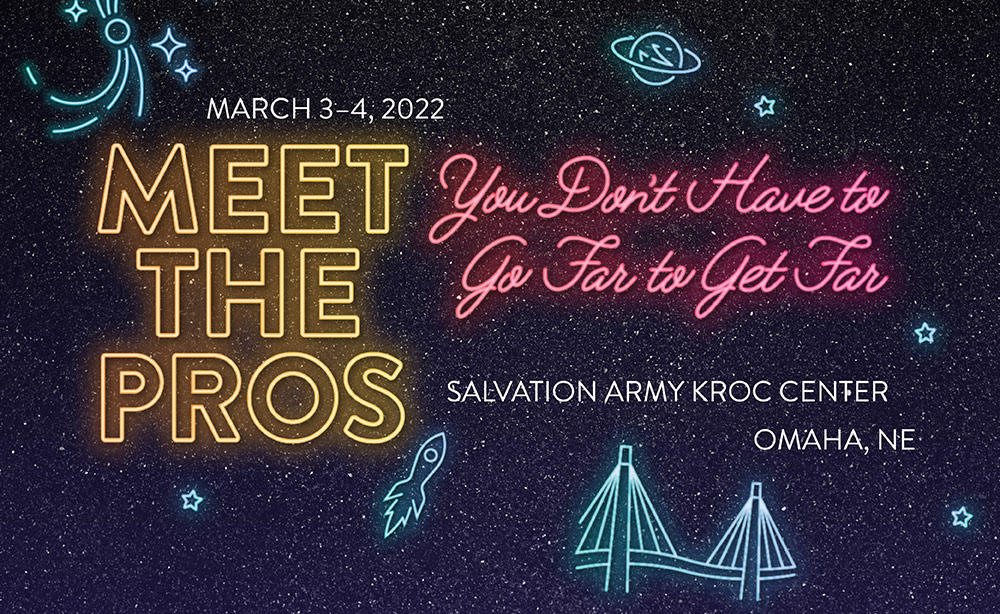 The Meet the Pros planning team works to create an exciting and informative seminar for college-level students interested in careers in advertising, marketing, communications and visual arts. Meet the Pros is an annual two-day conference giving area college students an opportunity to explore careers in the advertising industry. Meet the Pros includes skill-building workshops, portfolio reviews, agency tours and professional round table meet and greets. Students make professional contacts and the conference offers in-person direction in academic studies, work options and extracurricular activities that will assist students in achieving their career objectives.
Area advertising professionals are needed to assist with seminars, roundtable discussions and student portfolio reviews. To join the committee, volunteer during the event, or want to provide your thought leadership with students contact Meet the Pros Co-Chairs Kevin Olive or Erin Burhman.

Meet the Pros 2022 Registration

Meet the Pros 2022 Poster
Professors, please feel free to download the poster and share with student.
2022_mtp_poster

Meet the Pros 2022
March 3 & 4, 2022
The Salvation Army Omaha Kroc Center | 2825 Y St, Omaha, NE 68107
Agenda (as of January 25, 2022):
We will continue to make updates to the agenda as speakers confirm their session topics

Day 1: Thursday, March 3, 2022

8 to 9 AM: Check-in table to pick up nametag and conference materials

9:00 AM: Welcome + Announcements

9:45 AM: Julia Doria, VP Growth Marketing, Bellevue University
Non-profit vs Agency vs Client-side Career Opportunities

10:30 AM: Ellie Steinbrink, Personal Stylist | Owner of Style Decoded
Personal Branding

11:15 AM: Break

11:30 AM: Luncheon with Keynote Nikki Villagomez, Senior VP Branding + Marketing at Dixon Hughes Goodman
Culture + Typography

Nikki Villagomez is a nationally recognized speaker on typography. She is a graduate of Louisiana State University with a BFA in Graphic Design. After working as a designer in New York City, she moved to her home state of South Carolina where she became a fulltime freelancer. Nikki is the founder and former president of the South Carolina chapter of AIGA. She has been an educator teaching Graphic Design and Typography at the University of South Carolina and the University of Akron. Currently, Nikki lives in Charlotte, NC and is the Senior Vice President of Brand & Marketing at DHG, one of the top 20 public accounting firms in the country.
In her free time, she maintains her blog about how culture affects typography. Check out Nikki's Culture+Typography blog here: https://nikkivillagomez.wordpress.com/

1:15 PM: Break

1:30 PM: Freelance Panel Discussion
Melissa Weichman, Freelance Copywriter
Bryan Findell, Freelance Animator
Abby Lehmer, Freelance Animator

2:30 PM: Speaker with topic to be posted soon

3:15 PM: Break

3:30 PM: Speaker with topic to be posted soon

4:00 PM: Advertising Jeopardy + Networking with Bailey Lauerman Team

5:00 PM: Day 1 Wrap
Day 2: Friday, March 4, 2022
8-8:30 AM: Check-in
8:30 AM: Welcome + Announcements
8:45 AM: Clint! Runge, CEO + Founder of Archrival
"You Don't Have to Go Far to Get Far"


9:30 AM: Keith Navratil, Qualitative Research Consultant at needledrop
Research

10:30 AM: Speaker with topic to be posted soon
11:30 AM: Luncheon with Keynote Karen Torok, Illistrator


1:15 PM: Break

1:30 PM: Speaker with topic to be posted soon
2:30 PM: Break
2:45 PM: Portfolio + Resume Reviews + Mock Interviews
Sponsor Exhibit Tables Open
4:15/4:30: Day 2 Wrap
Need hotel accommodations?

EVEN Hotel Omaha Downtown
2220 Farnam Street, Omaha, NE
402-345-3836
Embassy Suites by Hilton Omaha Downtown Old Market
555 South 10th Street
402-346-9000
Aloft Omaha Aksarben Village
6201 Center Street
402-819-2500
Hilton Garden Inn Omaha Aksarben Village
6737 Frances Street
402-334-4441
Residence Inn By Marriott Omaha Aksarben Village
1717 South 67th Street
402-551-8000
Courtyard by Marriott Omaha Aksarben Village
1625 South 67th Street
402-951-4300

_________________________________________________________________________________
Event questions can be directed to the AAF Nebraska office by email to aafomaha.teri@gmail.com.
Professionals wishing to volunteer to assist during the two days please contact Meet the Pros Co-Chairs:
Kevin Olive, kevin.olive@yahoo.com
Erin Burhman, erin@folkbranding.com

_________________________________________________________________________________
Thank you to the Meet the Pros 2022 Sponsors!

Keynote Luncheon Sponsors: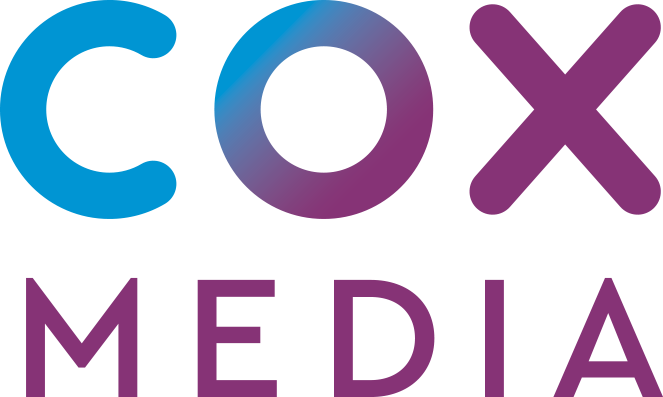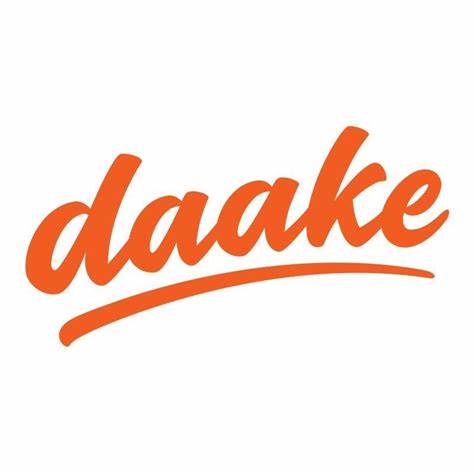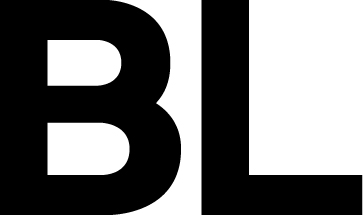 Meet the Pros AdConnect Reception Sponsor: