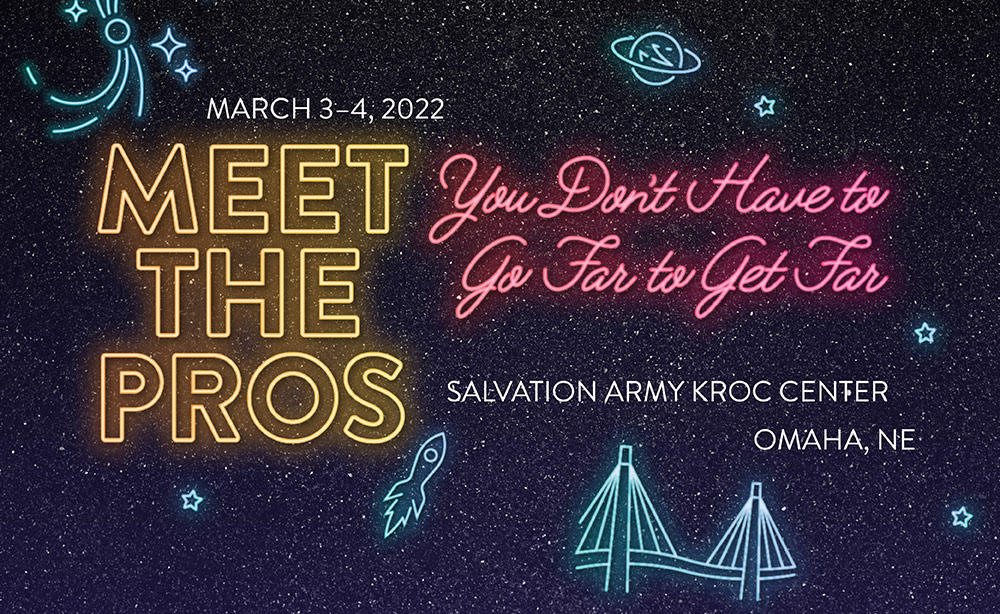 The Meet the Pros planning team works to create an exciting and informative seminar for college-level students interested in careers in advertising, marketing, communications and visual arts. Meet the Pros is an annual two-day conference giving area college students an opportunity to explore careers in the advertising industry. Meet the Pros includes skill-building workshops, portfolio reviews, agency tours and professional round table meet and greets. Students make professional contacts and the conference offers in-person direction in academic studies, work options and extracurricular activities that will assist students in achieving their career objectives.
Area advertising professionals are needed to assist with seminars, roundtable discussions and student portfolio reviews. To join the committee, volunteer during the event, or want to provide your thought leadership with students contact Meet the Pros Co-Chairs Kevin Olive or Erin Burhman.

Meet the Pros 2022 Registration

Meet the Pros 2022 Poster
Professors, please feel free to download the poster and share with students.
Meet the Pros 2022
March 3 & 4, 2022
The Salvation Army Omaha Kroc Center | 2825 Y St, Omaha, NE 68107
Agenda:
Day 1: Thursday, March 3, 2022

8 to 9 AM: Check-in table to pick up nametag and conference materials

9:00 AM: Welcome + Announcements
Meet Day 1 Emcee: Ryan Stauffer, Account Manager / PR Specialist with Eleven Twenty-Three

At Eleven Twenty-Three, Ryan's role as an Account Manager allows him to help clients from start to finish with any traditional and digital media strategies they are looking for. He's a whiz with analytics and is always refining the campaigns to make sure they are successful. Ryan is also a key teammate when it comes to creating a special event for a brand as well as shouting from the rooftops to make sure their Public Relations efforts are showcased. Before Ryan found his way to Eleven Twenty-Three he studied at Brown College in Minneapolis and spent almost 13 years on-air doing radio in southern Minnesota, northern Iowa, Lincoln and Omaha. Ryan served as night host, afternoon drive host, out-of-market voice track talent, high school play-by-play announcer, corporate imaging director and music director during his time in radio. In each of those positions, Ryan provided exclusive insight and gained invaluable experience in branding & executing advertising campaigns as an endorser.
In Ryan's free time you can find him rooting for his favorite sports teams, shooting hoops, drinking tea, and being an all-star dad to his two adorable kids.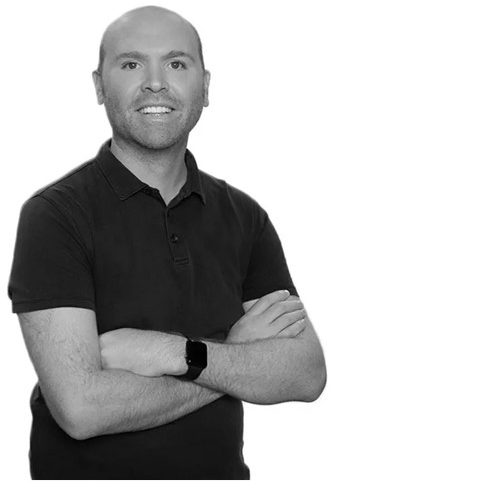 9:45 AM: Julia Doria, Vice President of Growth Marketing, Bellevue University
The Ultimate Advertising Q&A Featuring You"
How many conferences have you gone to only to hear someone drone on and on about their personal experiences and their perspectives with little regard for the audience—and walk away without any of your questions really addressed or answered?
As an experienced CMO, business strategist and a cultivator of organizational growth with significant experience working within an agency, major for-profit business, and now a leading non-profit organization, Julia Doria will flip the script at our 2022 Meet the Pros and answer (almost) every question you've been wondering about. So, start thinking now. What have you always wanted to know? What are you curious about? As a new professional about to start your career journey, what's essential for you to better understand?
Join us for an engaging session where you and your peers will quite literally have the opportunity to drive the conversation of this compelling, timely and highly relevant conversation coupled with hand-picked examples, stories and perspectives for your consumption.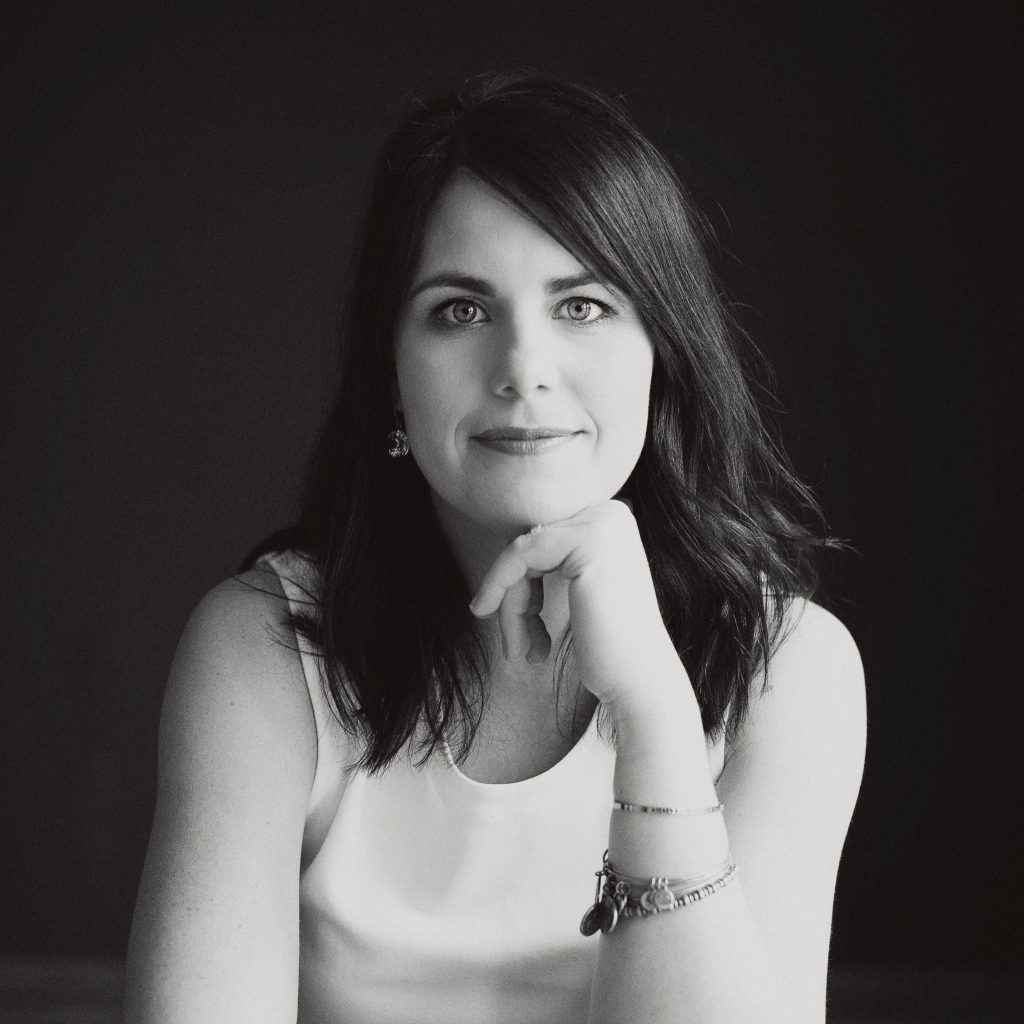 Bio: Julia Doria
For more than a decade, Julia has helped some of America's most iconic brands change, morph and evolve to become highly relevant and more meaningful to their most important customers. As a brand and business strategist, Julia has worked in partnership with some of the most talented CEOs, business leaders, marketers and agency professionals across the country for brands such as the Walt Disney Company, Phillips 66, UnitedHealthcare, Panda Express, Cuties Clementines, Union Pacific and many more.
While attending a Meet the Pros conference as a college senior at the University of Nebraska at Omaha, she asked a powerful question at the end of a presentation: "Do you have a business card?" Since then, she has pursued every opportunity and every new challenge with a single goal in mind: to someday become CEO.
Julia has served as a seasoned brand and business strategist with deep experience diagnosing challenges and opportunities for leading brands. A two-time Effie Award winner, Julia's work has been recognized at the highest level by her peers. While serving as the Executive Vice President and Chief Marketing Officer, her agency was named as Ad Age's National Small Agency of the Year and the No. 4 Most Effective Independent Agency in North America. She understands the value a wicked smart brand strategy offers and is keenly focused on identifying consumer insights to drive innovation and growth.
Julia recently joined the higher education industry. She is singularly focused on the adapting to the disruptive forces facing all learning institutions and is currently serving as the Vice President of Growth Marketing for Bellevue University, the leading educator of working adults with more than 60,000 graduates nationally and internationally. And, Julia will be representing the university at SXSW EDU in March 2022 with her talk presentation titled, "Direct-to-Consumer Brand Thinking for Higher Ed."
In her free time, Julia is an Uber driver for her four kids, plays competitive women's beach volleyball and is working on a new idea focused on creating new value and resources for working women everywhere.
Connect with her on LinkedIn or Instagram @juliadoria13.

10:30 AM: Ellie Steinbrink, Personal Stylist | Owner of Style Decoded
Dress for Success in a No-Dress Code
Bio: Ellie Steinbrink
Ellie Steinbrink is a Personal Virtual Stylist and owner of Style Decoded, based in Omaha, NE. She's a Midwest born fashion lover on a mission to help women show up with more authenticity and alignment at work and in their businesses through their style and feel 100% confident in their own skin every day. Styling is her passion but hasn't always been her job. Ellie spent 20 years of her career in client service, advertising, developing brands, blogging, podcasting, and creating marketing and social strategies for clients, ranging from Fortune 500 giants to individuals building their personal brands online. To say she knows a thing or two about marketing and branding is an understatement! Now, Ellie loves teaching women how to define and own their unique personal brand through style.
Learn more about Ellie and her styling services at EllieSteinbrink.com.
11:15 AM: Break

11:30 AM: Luncheon with Keynote Nikki Villagomez, Senior VP Branding + Marketing at Dixon Hughes Goodman
Culture + Typography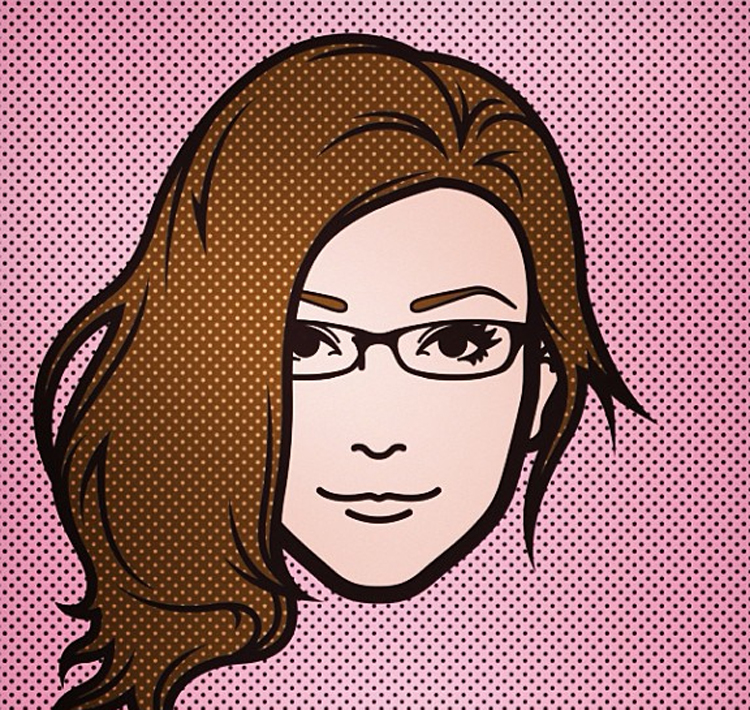 Nikki Villagomez is a nationally recognized speaker on typography. She is a graduate of Louisiana State University with a BFA in Graphic Design. After working as a designer in New York City, she moved to her home state of South Carolina where she became a fulltime freelancer. Nikki is the founder and former president of the South Carolina chapter of AIGA. She has been an educator teaching Graphic Design and Typography at the University of South Carolina and the University of Akron. Currently, Nikki lives in Charlotte, NC and is the Senior Vice President of Brand & Marketing at DHG, one of the top 20 public accounting firms in the country.
In her free time, she maintains her blog about how culture affects typography. Check out Nikki's Culture+Typography blog here: https://nikkivillagomez.wordpress.com/
Join AAF Nebraska and Nikki Villagomez for a look into how culture affects typography and decision-making processes in everyday life. In her presentation, Nikki will use pictures taken throughout her travels to discuss the comparisons (and contrasts) in type choices based on location. This is where YOU come in! Help shape the event's content by sending in photos of your favorite Nebraska typography.
Nikki will use the photos you send in to create her presentation. For the next few weeks, we challenge you to really look at the everyday typography that makes our state unique. The types of pictures we'd like to see submitted are graffiti, manhole covers, hand lettering, and local signs. Submit your photos now!
You can submit photos by Twitter: @nikki_vz // #NebraskaType Instagram: @nikki_vz // #NebraskaType (make sure your profiles are set to public so that Nikki will see your posts), or email Nikki at nikkivillagomez@gmail.com.
Get the book! Nikki will have copies of her book Culture+Typography: How Culture Affects Typography for sale at the event for $20.
1:15 PM: Break
1:30 PM: Freelance Panel Discussion
Melissa Weichman, Freelance Copywriter and Strategic Marketing Consultant; Owner of
Floresco Marketing, LLC.
Bio: Melissa Weichman
Melissa is a seasoned copywriter with a strong background in B2B/B2C marketing. With experience writing for the healthcare, agriculture and food ingredient industries, as well as a proven ability to connect messaging with strategy, she specializes in developing highly technical content. A graduate of the Missouri School of Journalism, she began her career in Kansas City before relocating to the Omaha area. After spending years working in-house as well as on the agency side, she decided to step out on her own as a full-time freelancer and founded Floresco Marketing in 2019. Now, with the help of several contractors, she serves a handful of independent clients as well as local and regional agencies.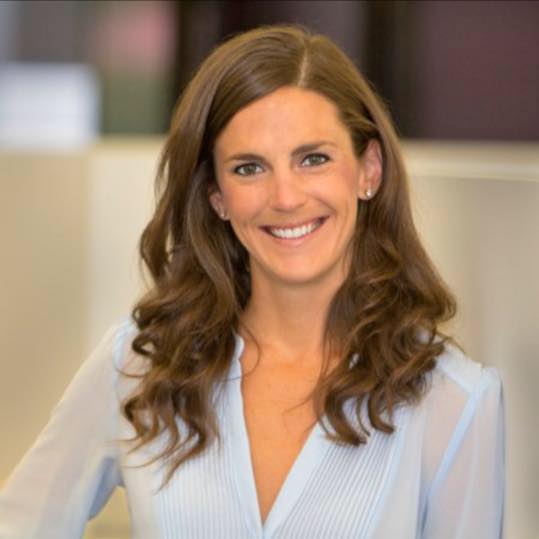 Bryan Findell, Freelance Animator, Director, and Illustrator
Bio: Bryan Findell
Bryan Findell is an Animator, Director, and Illustrator. He has worked for Secret Penguin, Grain & Mortar, freelanced with just about every agency in Omaha and is currently in-house building a motion design system for Gallup, in addition to his freelance. Every freelance project has opened the doors to new opportunities and has built long lasting relationships for him in both work and friendships. He is probably working on a freelance project while you're reading this.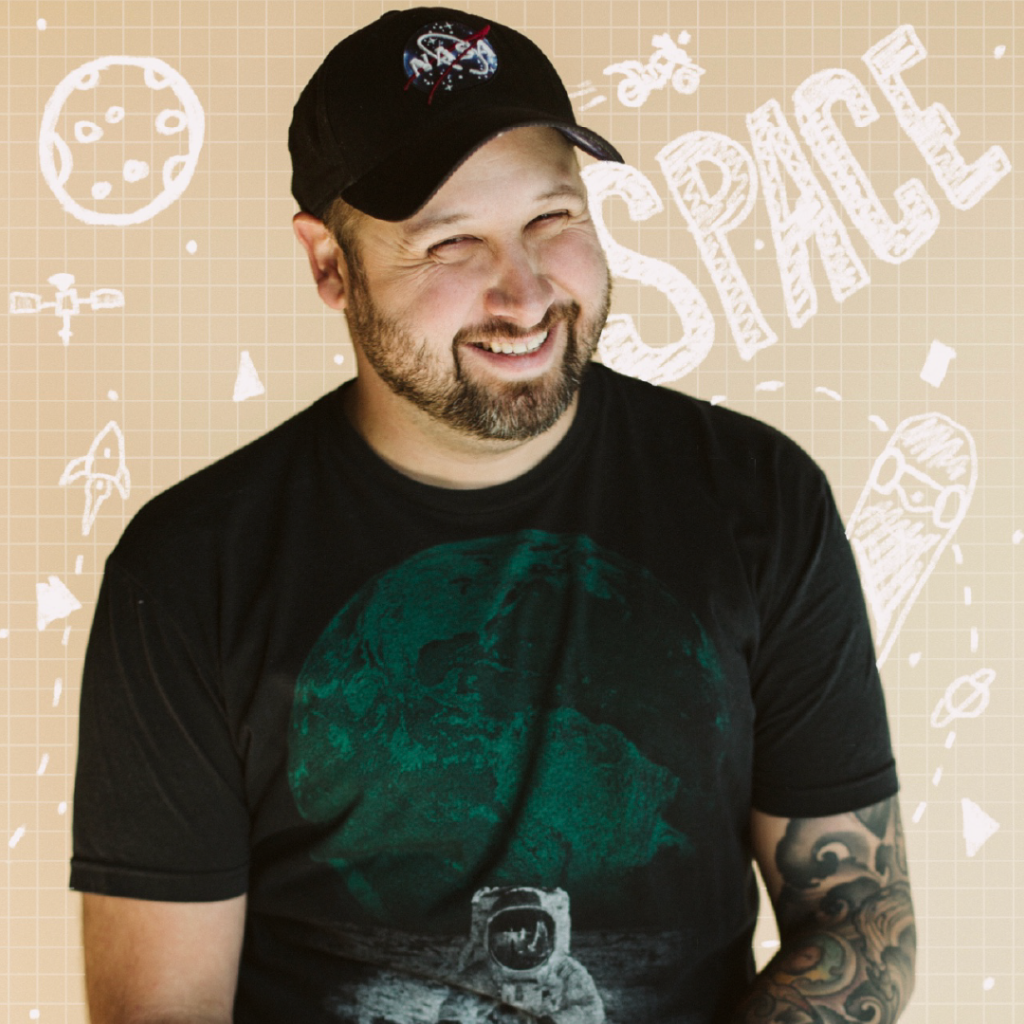 Abby Lehmer, Freelance Strategist and Senior Integrated Marketing Manager at American National Bank
Abby is focused on evolving marketing strategies to best meet the demands of today's media landscape.
Bio: Abby Lehmer
Abby is a brand and marketing strategist who recently dove headfirst into a crash course on full-time freelancing. Drawing from a deep and diverse bank of experience in service work and leadership, Abby worked throughout the pandemic to establish herself as a consultant for big corporations, smaller nonprofits and solo entrepreneurs alike.
Her main source of job fulfillment involves an alchemy of invention and reflection, helping people get big wins by aligning their business goals with the needs of those they aim to serve. She credits her attraction to practical problem-solving to a childhood obsession with puzzles, and her passion for advising to the DNA traits passed down from her therapist dad.
Abby previously worked in a well-known local ad agency, and is now staking a claim in-house with a former freelance client as a senior integrated marketing manager.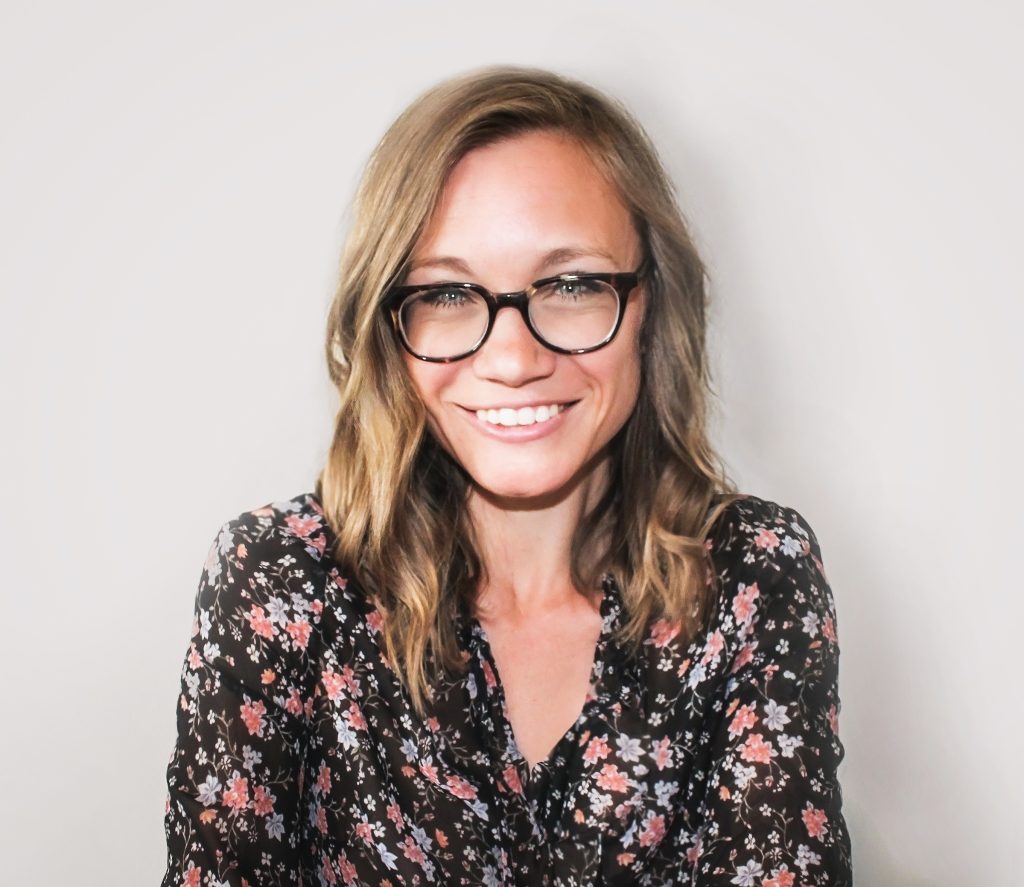 2:15 PM: How to Get Hired Panel Discussion
Leanne Prewitt, President & Chief Creative Officer at Ervin and Smith
As president and chief creative officer at Ervin & Smith, Leanne leads the agency's culture and creative direction and also oversees our team of writers, designers, developers and public relations professionals who create award-winning work for clients.
Leanne began her professional career in New York City working for some of the nation's leading agencies. In 2016, after a five-month sabbatical around the world, Leanne returned to her hometown and joined Ervin & Smith. Her global perspective and expanded professional experience influences the work she does today.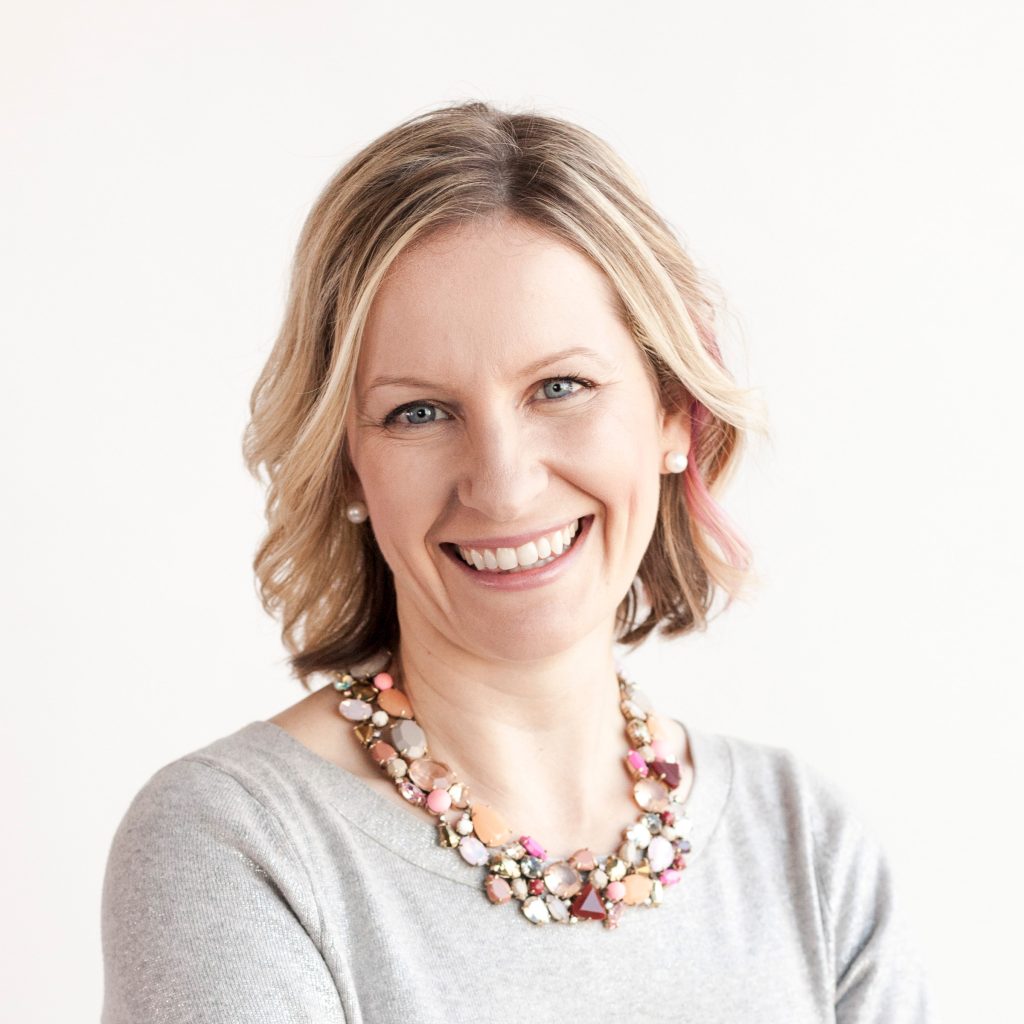 Cyndi Wenninghoff, Manager, Employee Success at Quantum Workplace
Cyndi Wenninghoff has over 10 years of experience working in human resources in various industries including advertising, insurance, and technology.
She currently works as the Employee Success Manager at Quantum Workplace in Omaha. At Quantum Workplace, she oversees the Employee Success area that is responsible for employee engagement, recruiting, DE&I, onboarding, and retention efforts. Previously she was the Director of Human Resources at SilverStone Group, a HUB International company as well as the Head of Talent at Bailey Lauerman.
Outside of work, she is a member of the Human Resources Association of the Midlands (HRAM) and the Society for Human Resource Management (SHRM). Additionally, she serves as the Director-Elect for the HR Nebraska State Council. She is also the Communications and PR Coordinator for RISE Omaha, a motivating speaker series designed to inspire and unite women throughout Omaha, helping to connect women leaders and build the next generation of female business leaders.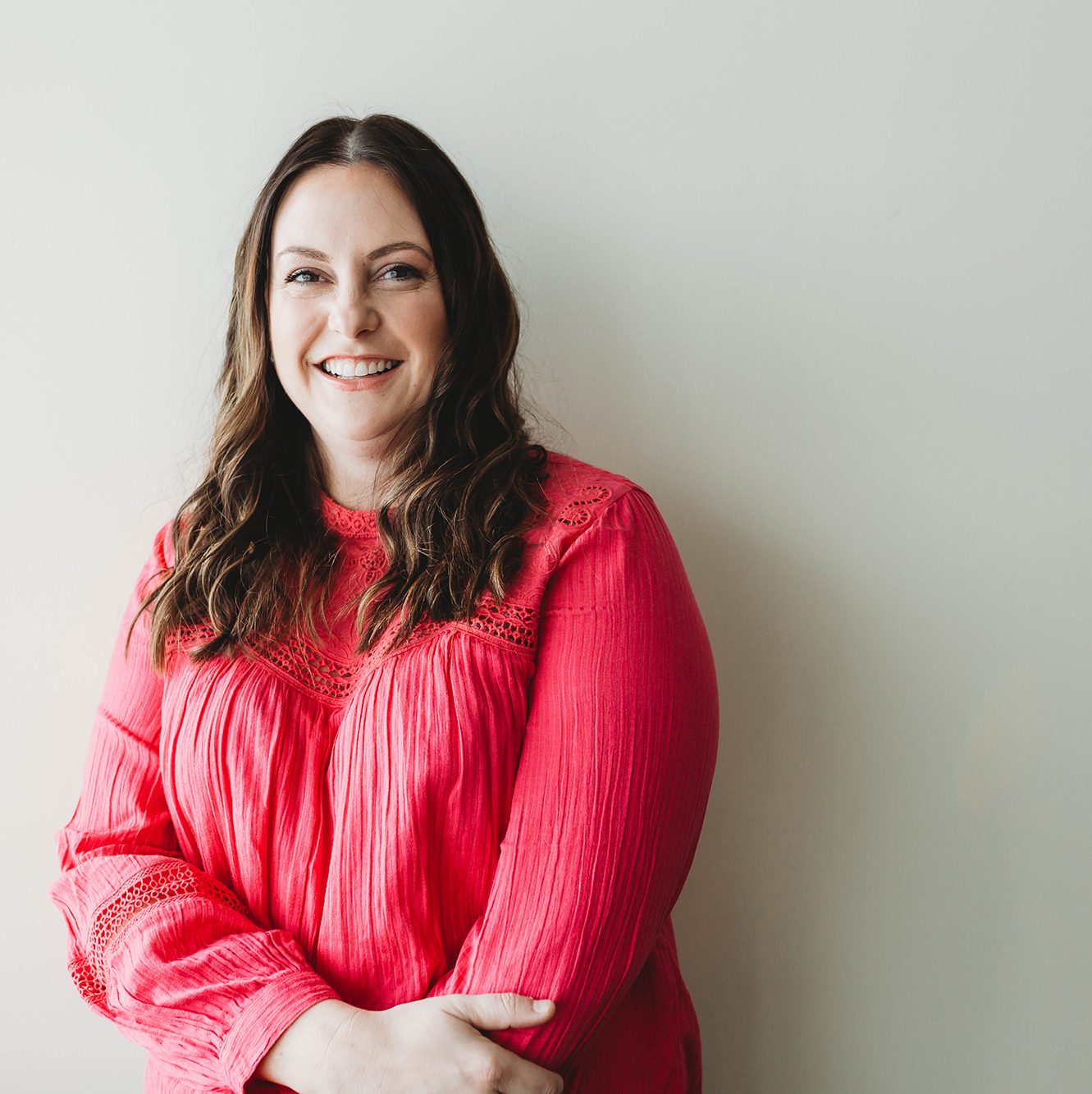 Sarah Whipkey, Executive Creative Director at OBI Creative
Years of experience: 25
Sarah thrives in a conceptual world, turning ideas into tangible, strategic campaigns. With a background in copywriting and creative direction, she is a firm believer in collaboration and that a great idea can come from anywhere. Sarah leads her team in creating, planning and delivering strategic vision (and award-winning work) for clients. She's also a big fan of crime dramas, the darker the better.
Gallup Strengths: Input, Strategic, Achiever, Ideation, Adaptability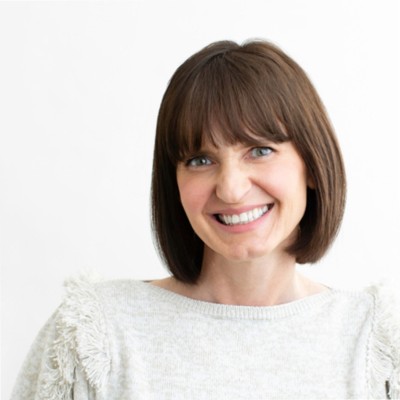 Bryonna Ward, Account Executive at RCG Advertising and Media
Bryonna Ward is an Account Executive at RCG Advertising and Media. Her primary responsibilities include being the liaison between clients and the agency's creative/media teams. She also manages several long and short-term projects with a team of other amazing AE's. Bryonna graduated from UNO with her BA in 2017. She has been with RCG for 4 years and enjoys learning different ways to be innovative and creative.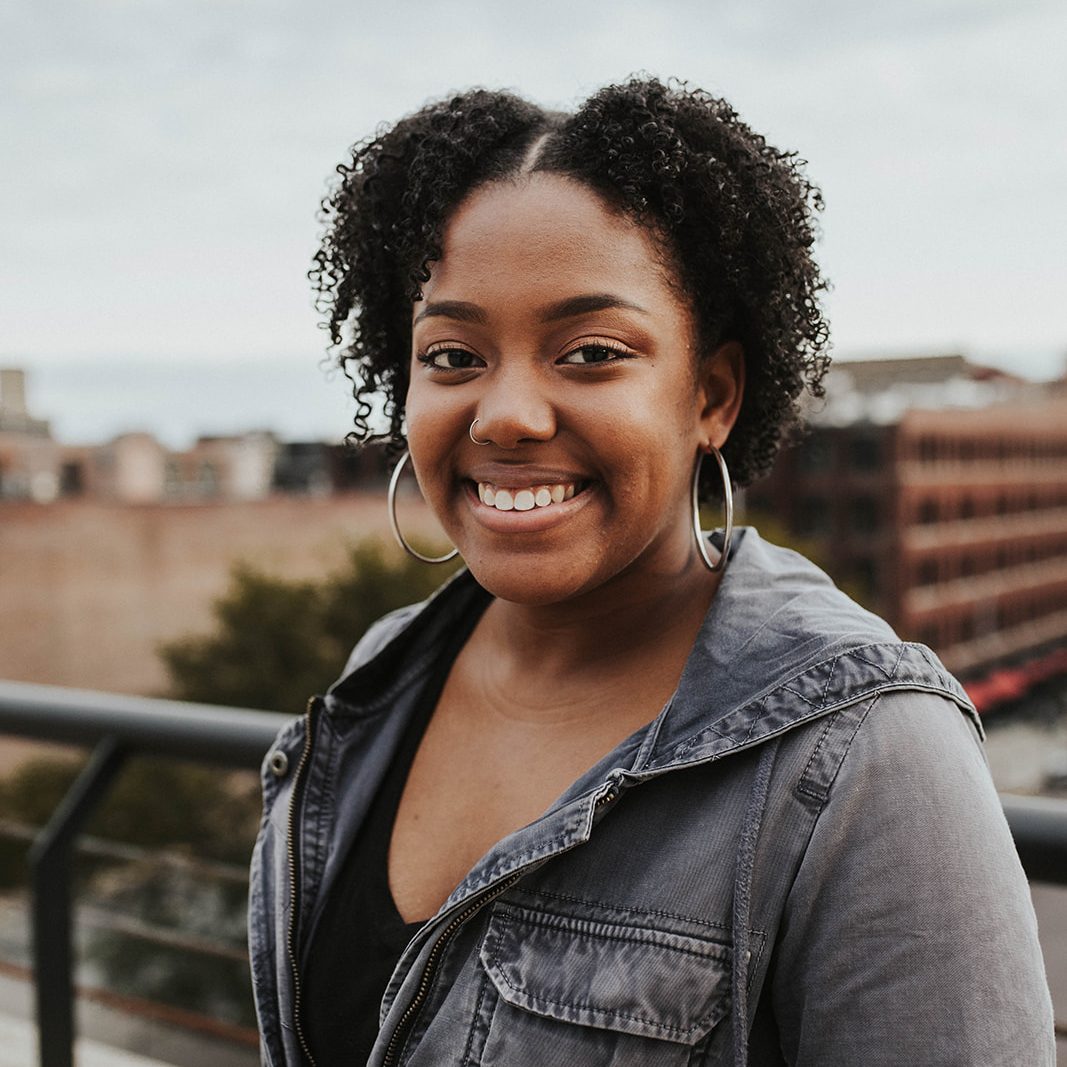 3:15 PM: Break
3:15 PM: Tony Sattler, Executive Vice President, Director of Experience & Insights | Swanson Russell
"Experience is Everything: Why Real Success in Advertising is Much More Than Ads"
As Director of Experience & Insight at Swanson Russell, Tony leads a team of analysts and strategists who leverage data, insights and innovative customer experience strategies to build trust in our clients' brands and accelerate business growth. He is also responsible for educating agency employees on emerging trends and technologies, and the management and professional development of the experience strategy, analytics, and production teams. With nearly 20 years of experience in digital marketing, analytics and branding, he has helped create world-class experiences for a variety of brands, including the University of Southern California, Arctic Cat, JLG, Pepsi, Leupold, SiteOne, Purina, Merck Animal Health, the University of Nebraska and the Propane Education & Research Council (PERC).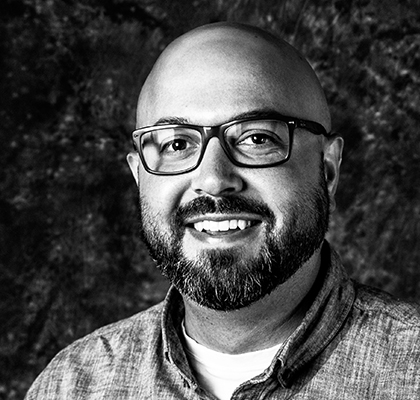 4:00 PM: Advertising Jeopardy + Networking with Bailey Lauerman Team

5:00 PM: Day 1 Wrap
Day 2: Friday, March 4, 2022
8-8:30 AM: Check-in
8:30 AM: Welcome + Announcements
Meet Day 2 Emcee: Shaela Wepfer with AdRoll, a division of Nextroll
Shaela Wepfer, an Omaha native is a new member of the American Advertising Federation's Nebraska Chapter, though she has been in advertising and marketing her entire career. Shaela put her Creighton University journalism degree to good use. As a non-profit development and communication director for half of her career, Shaela has created comprehensive marketing and communications plans to forward the mission and vision of the organizations she served. In those roles, Shaela worked closely with designers and advertiser to gain visibility in the market. In 2014, she left the non-profit section for a position with a marketing technology company, Sojern, where she witnessed first-hand the ever-changing landscape for programmatic media. Today, Shaela leads a team of sellers for AdRoll, a division of Nextroll, a marketing technology platform for e-commerce brands.

Shaela also serves as a Board Member for a Lincoln-based youth leadership development organization, Launch Leadership.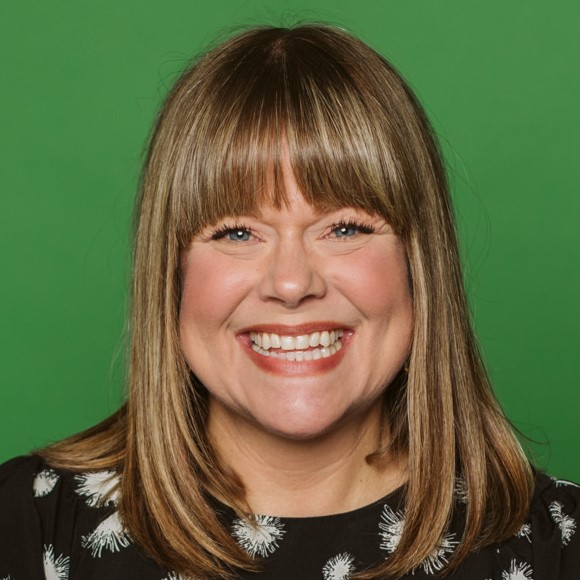 8:45 AM: Clint! Runge, CEO + Founder of Archrival
"The Good Life is Calling"
TALK DESCRIPTION:
A little bit about Archrival and why we ended up in Nebraska, in hopes that you will too.
Bio: Clint! Runge
Clint! Runge is CEO & Founder of Archrival, a youth culture agency that reinvents how brands win the hearts and minds of young adults.
Clint! and team light the fires for clients such as Red Bull, Adidas, Hollister, Fortnite and Spotify by going against the grain of traditional marketing to build brand love, loyalty and sales with teens to twenty-somethings.
His insight has been featured in Forbes Magazine, Teen Vogue and Vogue Business and recognized as a lens into the future consumer by many including the New York Times, Manchester United, National Parks, Arbys and Intel. Built on over two decades of experience, he's won as many awards as he's had all-nighters.
Lastly, he considers himself a professional rock, paper, scissors athlete and welcomes your challenge!
Archrival.com
9:30 AM: Keith Navratil, Co-Founder of needledrop LLC, a research-driven brand and communications consultancy based in Omaha
"Why market research can make or break a brand, campaign, even your career"
The best campaigns and most successful brands have a deep and nuanced understanding of their target and what makes them tick. In this presentation, Keith Navratil will share his unexpected journey from copywriter to market-researcher, what you need to know about different types of market research methods and terminology, and how insight-gathering and "small data" is bigger than ever for agencies and companies of all sizes.

Bio: Keith Navratil
With 25 years of experience in advertising and market research, Keith Navratil has had the good fortune to work with some of the world's best-loved brands and leading creative agencies on projects spanning a range of categories and target audiences. As a qualitative researcher and strategy consultant, he uses the art of conversation to help clients solve business problems and provide bulletproof branding advice.
His strategic guidance has helped companies like Baxter Auto Group, Dollar Shave Club, google, Hefty, Kellogg's, Target, Samsung, and Whirlpool among others identify customer needs, clarify marketing messages, and generate ideas for improving products and services, as well as informing branding elements, positioning, and go-to-market strategies.
In 2019, his work on behalf of Feeding America and The Ad Council received a silver ARF David Ogilvy Award for its social responsibility campaign. The ARF David Ogilvy Awards honor the research and analytics insights behind the most successful advertising campaigns.
Before launching his own consultancy, Keith was partner at the magnetic collective, a research firm with offices in NYC, San Francisco, & London. Prior to that, his career included senior-level posts at Bailey Lauerman, as well as over a decade spent at Hall & Partners and TRU (now, The Futures Company) based in Chicago.
In addition to project work, Keith has written several articles and industry POVs published in Advertising Age, MediaPost, and Research World Magazine.
10:30 AM: Ann Woodford, Ronald McDonald House Charities in Omaha | AAF Nebraska President &
Jenna Baird, Swanson Russell | AAF Nebraska 1st Vice President
"The Value of Your AAF Nebraska Student Membership"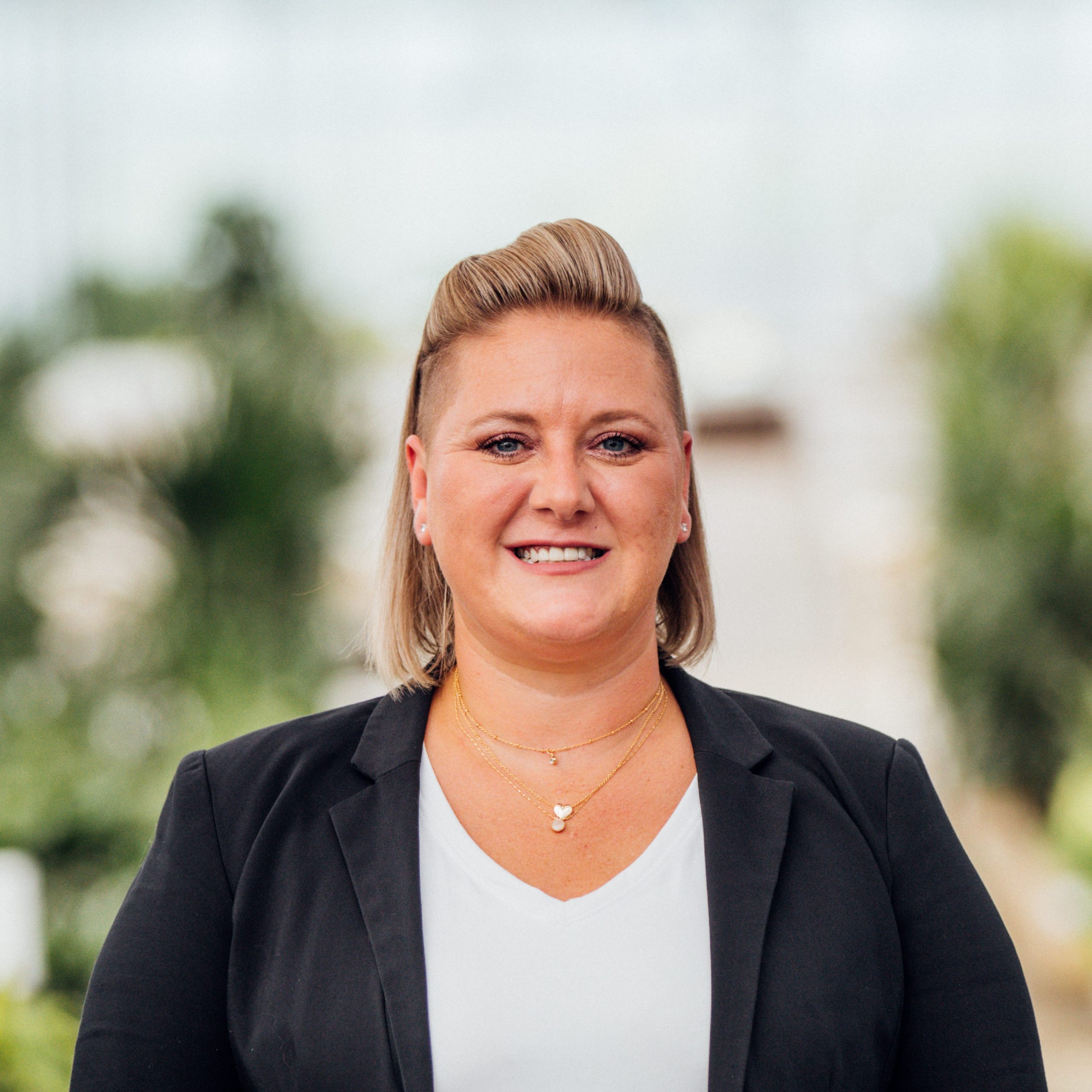 Bio: Ann Woodford
After graduating from The Art Institute of Las Vegas with her bachelor's degree in Graphic Design, Ann Woodford returned to her hometown of Omaha. She took a job designing shirts and store signage for a local sporting goods company, where her passion for design and marketing flourished. In 2013, Ann received a new job opportunity at Goodwill Industries, Inc. in Omaha, where she could use her design skills to help an organization with a mission to help people in the community find self-sustaining employment. Ann's talents were quickly recognized at Goodwill, and she was promoted to Marketing Manager. Ann oversaw all marketing strategy and design work for the entire agency, including 17 retail stores.
In 2019, Ann joined the team at Ronald McDonald House Charities (RMHC) in Omaha as their Marketing Manager. Every day she looks forward to supporting the children and families that RMHC serves.
Ann has been volunteered and been on the AAF Nebraska board of directors since 2015 and has served on the Communications and Public Service committees before joining the executive board. When asked about her favorite part of AAF, she said "connecting with others, attending fun events, and learning about and advocating for the industry, just to name a few."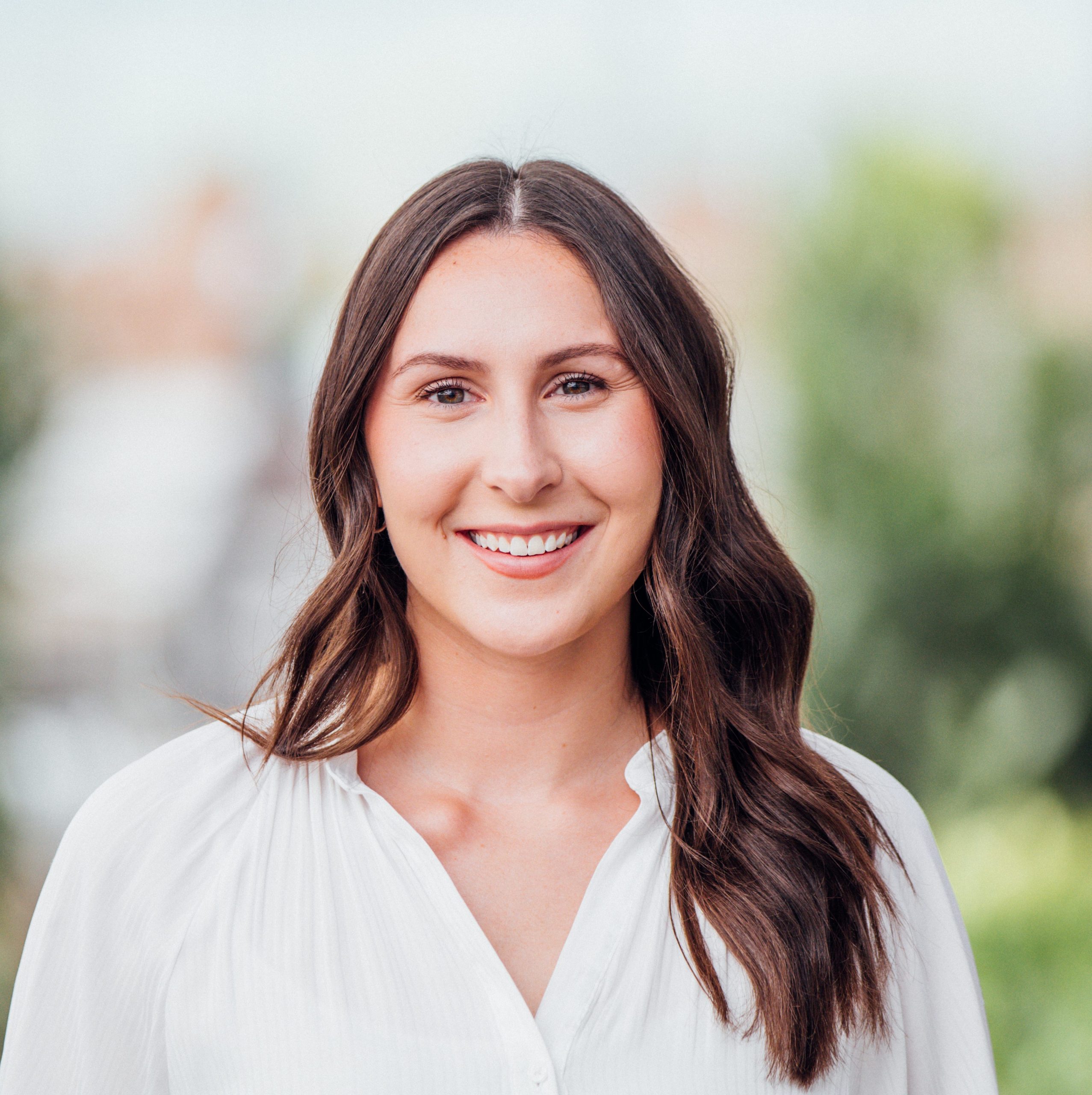 Bio: Jenna Baird
Following graduation from the University of South Dakota, Jenna returned to her hometown of Omaha to begin her career in advertising and account management. As an Account Manager for Swanson Russell, Jenna leads the agency team on client strategy and ideation while also maintaining client relationships for some of the agency's largest accounts in outdoor recreation.
Prior to sitting on the Executive Board for AAF Nebraska, Jenna co-led Meet the Pros and previously participated on its planning committee. She also received AAF Omaha's Ad Rookie of the Year in 2020. Jenna enjoys nearly every aspect of what AAF offers to its members, but more than anything is passionate about providing educational and connection opportunities for those in the industry across the entire state.
11:30 AM: Luncheon with Keynote Karen Torok, Illustrator
Karen Torok gets REAL about being a one-person creative team for a startup
cookie company. She'll discuss the process of using her illustration, design and art
direction skills to create the complete look from logo to packaging to marketing
materials.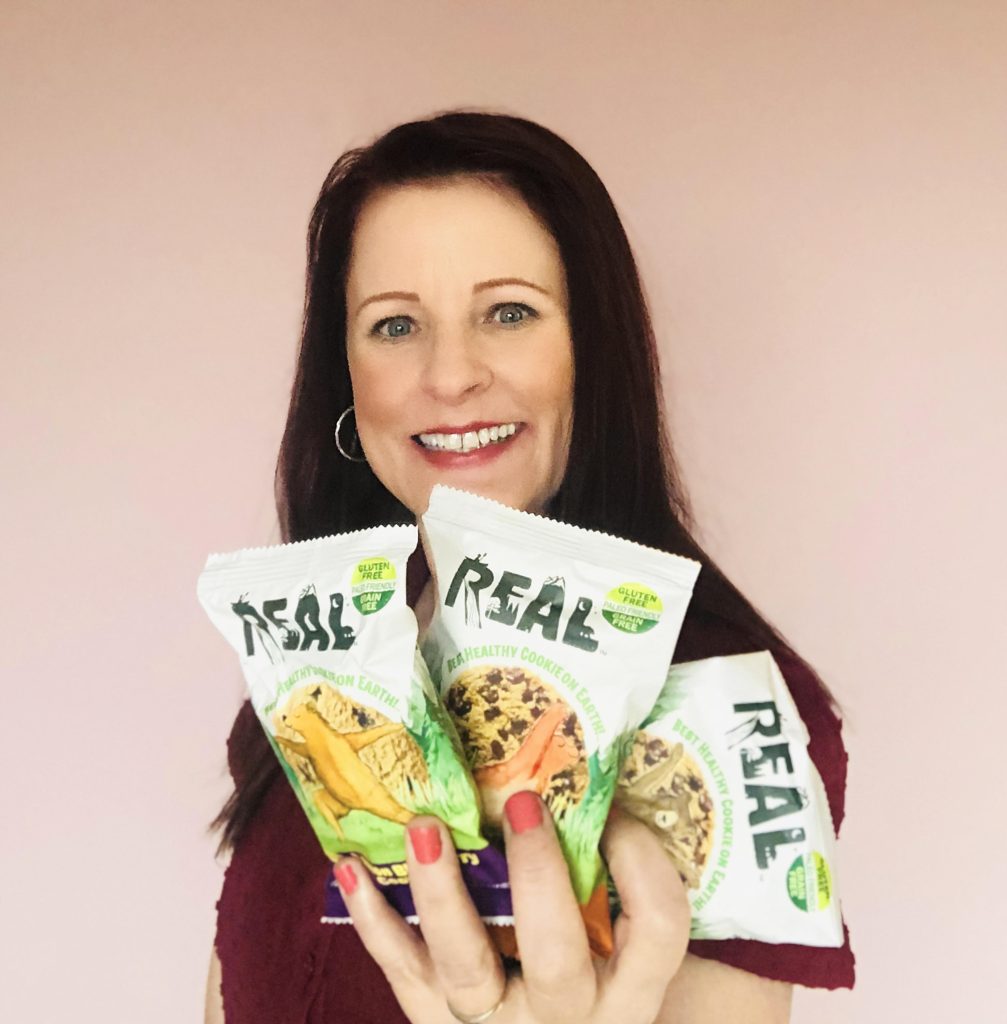 BIO: Karen Torok Design and Illustration
Karen Torok is an Illustrator, Designer and Creative Director who has worked with a wide variety of clients during her 25 years in the publishing, surface pattern and advertising industries. She graduated from Ohio University with a BFA in Visual Communications. Before starting her own design and illustration business, Karen gained experience as an Art Director and Photo Stylist in Cleveland, Ohio and as a Photo Researcher and Art Director for a stock photography company in Los Angeles, California. Although she enjoys seeing whole projects through from start to finish, she is most passionate about the beginning process of idea formation and sketching concepts. Her client list includes American Girl Inc., Briarwood Lane, Custom Decor Inc., EK Success, Fisher-Price, Flomo, Flower Girl World, Hanes, Highlights, International Playthings, Mattel, Parragon Books, Pearson Learning, PepsiCo., Random House, Real Foods, Scholastic, Spin Master, Sterling Publishing, and Working Mother Magazine. In her free time, Karen enjoys playing her vintage Pearl drum kit and cajon and loves exploring new techniques with her art supply collection. Currently, she is working towards having her personal creative work displayed in Lincoln and Omaha galleries.
karentorok.com
Instagram: karentorok
1:15 PM: Break

1:30 PM: Jon Lundeen, Creative Director & Greg Bousquet, Senior Art Director | Swanson Russell
"Ideas Without Borders: How to make a Fishing Reality Show in Cartel County and Live to Tell About It"
Between them, Greg and Jon have worked in advertising for more than four decades. They've spent half that time working together on the Humminbird account, helping craft the look and voice of what's become a premier brand in the fishing space. (Although they still don't consider themselves fishermen.)
Joining Swanson Russell in 1993, Greg guides the conceptual direction and visual aesthetic for a variety of clients, including Runza and Arctic Cat, as senior art director. Whether overseeing award-winning creative at work or building something at home, Greg is known for a can-do attitude and relentless attention to detail. Seriously, you should see the hand-built stone fireplace and bar in his basement—the guy's got skills.
Since coming aboard in 2008, Jon has helped Swanson Russell tell stories for brands large and small, including Textron Aviation and Gerber, as writer/producer and now creative director. When not helping to lead integrated marketing campaigns, he can usually be found camping, doing yard work or at one of his children's sporting events.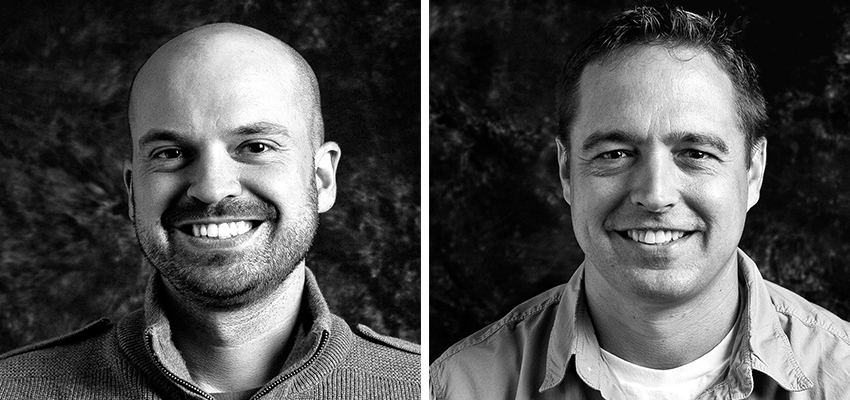 2:30 PM: Break
Sponsor Exhibit Tables Open from 2:30 – 4:30 PM
Visit with representatives from Cox Media, Daake, Bailey Lauerman, OBI Creative, Swanson Russell,
Eleven Twenty-Three, KidGlov and Choozle.
2:45 PM: Portfolio + Resume Reviews + Mock Interviews
4:15/4:30: Day 2 Wrap
Need hotel accommodations?

EVEN Hotel Omaha Downtown
2220 Farnam Street, Omaha, NE
402-345-3836
Embassy Suites by Hilton Omaha Downtown Old Market
555 South 10th Street
402-346-9000
Aloft Omaha Aksarben Village
6201 Center Street
402-819-2500
Hilton Garden Inn Omaha Aksarben Village
6737 Frances Street
402-334-4441
Residence Inn By Marriott Omaha Aksarben Village
1717 South 67th Street
402-551-8000
Courtyard by Marriott Omaha Aksarben Village
1625 South 67th Street
402-951-4300

_________________________________________________________________________________
Event questions can be directed to the AAF Nebraska office by email to aafomaha.teri@gmail.com.
Professionals wishing to volunteer to assist during the two days please contact Meet the Pros Co-Chairs:
Kevin Olive, kevin.olive@yahoo.com
Erin Burhman, erin@folkbranding.com
_________________________________________________________________________________
Thank you to the Meet the Pros 2022 Sponsors!

Keynote Luncheon Sponsors: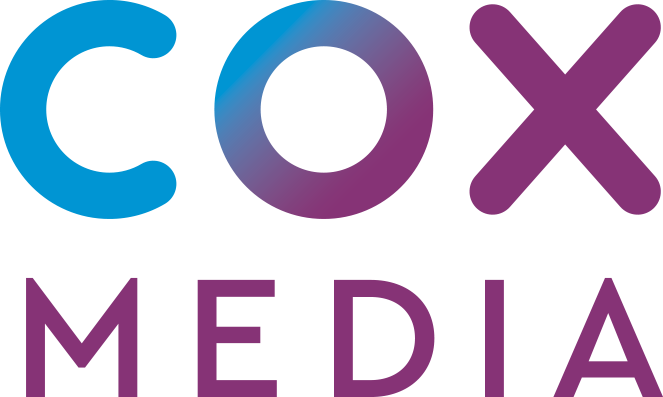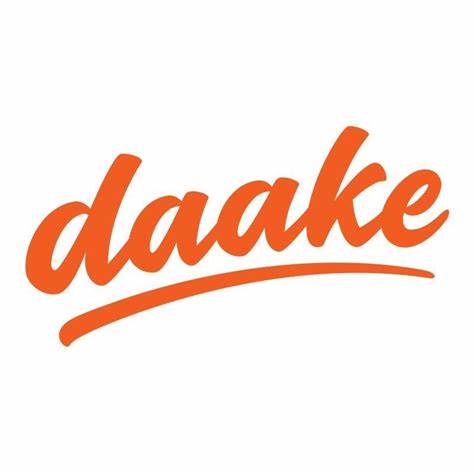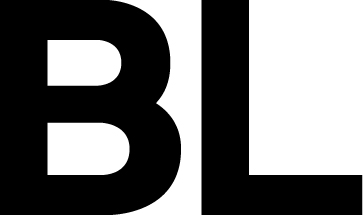 General Speaker Sponsor: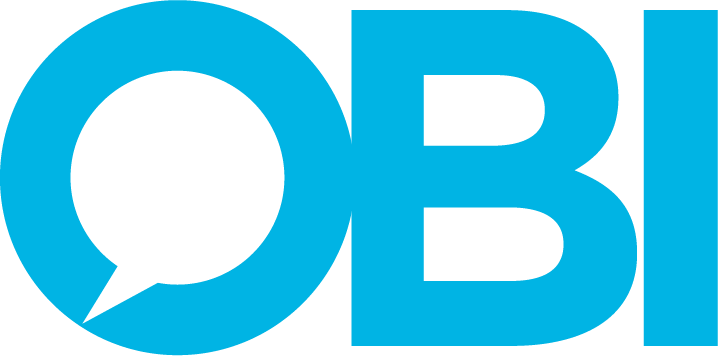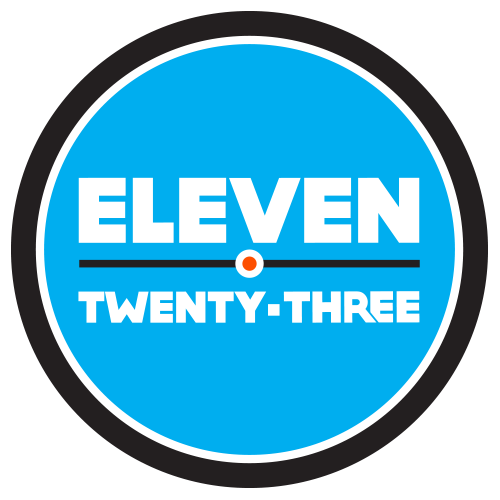 Meet the Pros Engagement Sponsors:



Meet the Pros AdConnect Reception Sponsor:
AAF Nebraska Meet the Pros 2022 Planning Leaders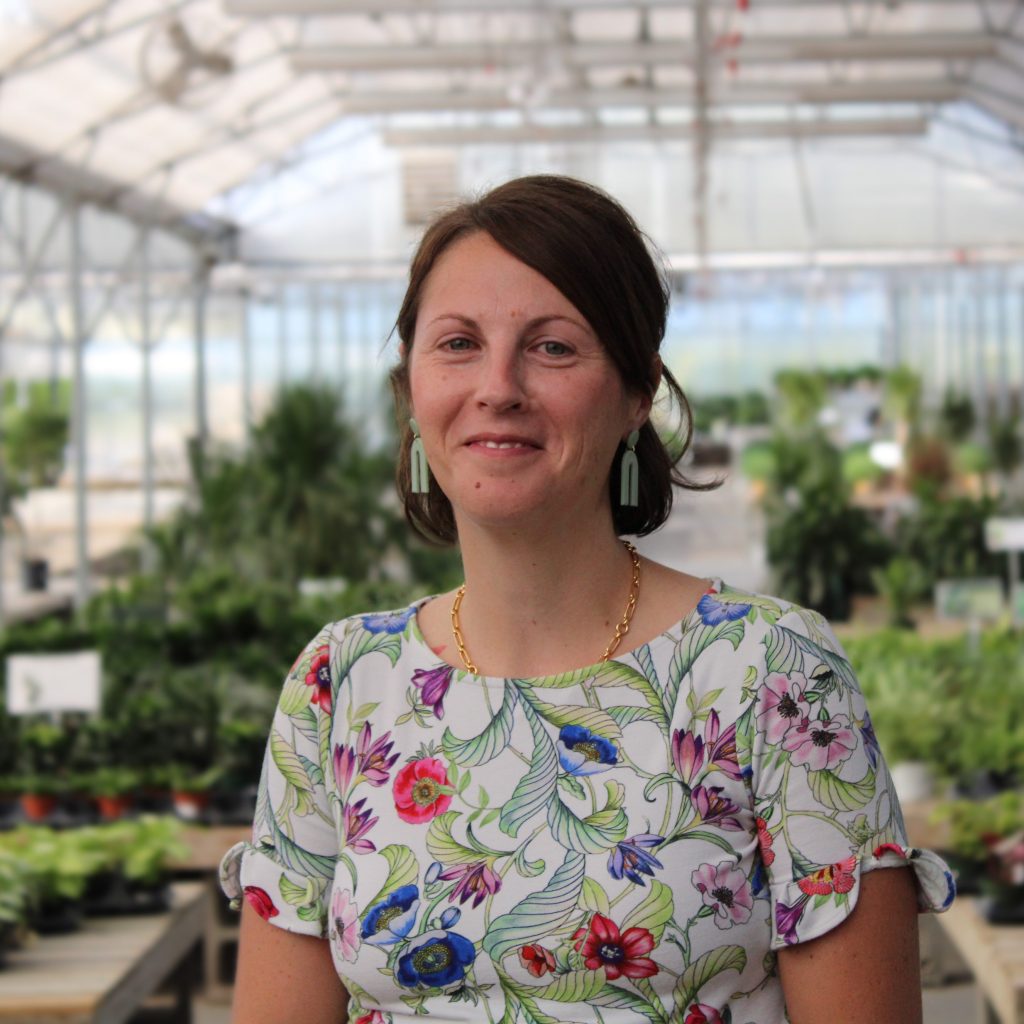 Erin Buhrman, Folk Branding & Design
AAF Nebraska Board Member & Meet the Pros 2022 Co-Chair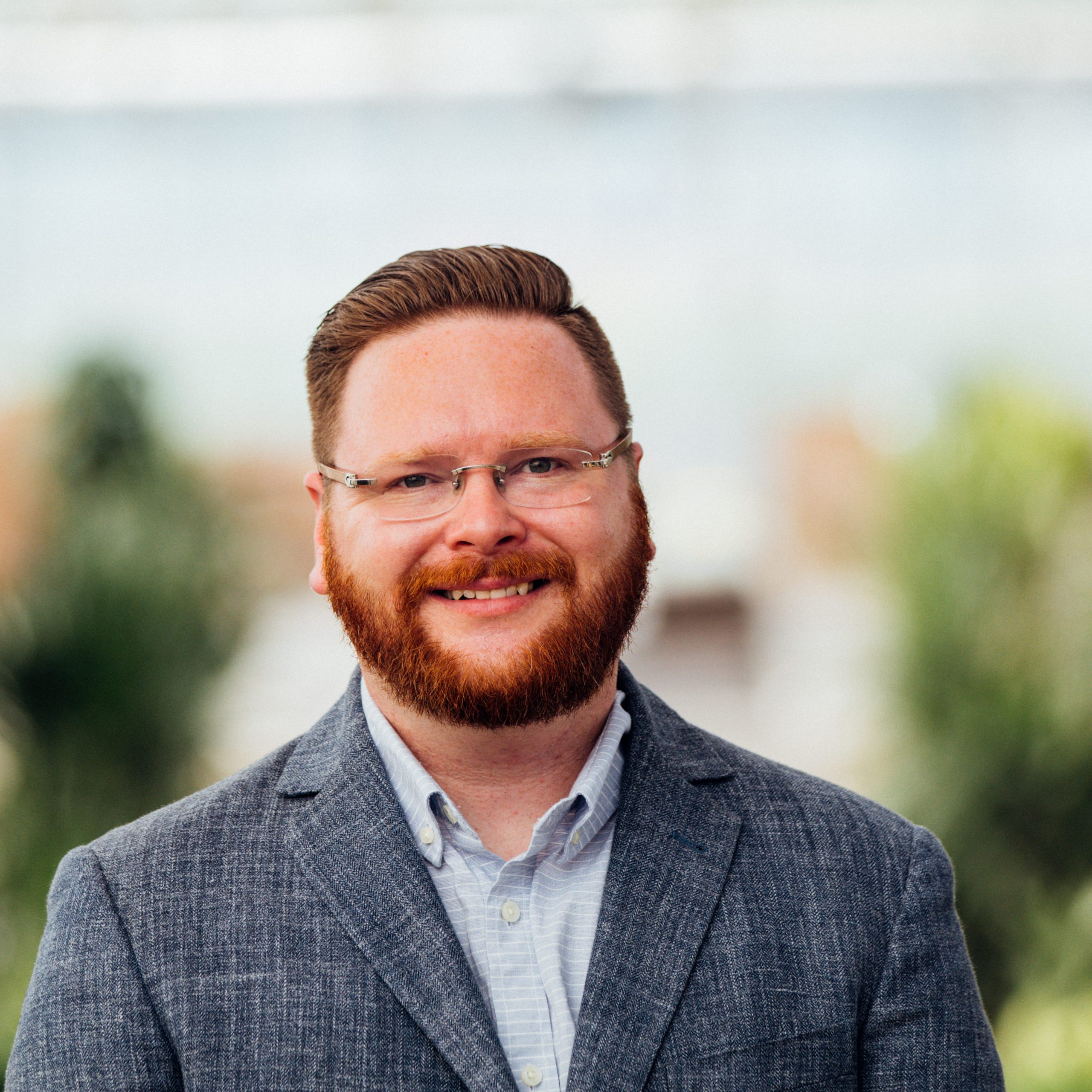 Kevin Olive, Ivy League Youth Sports Academy
AAF Nebraska Board Member & Meet the Pros 2022 Co-Chair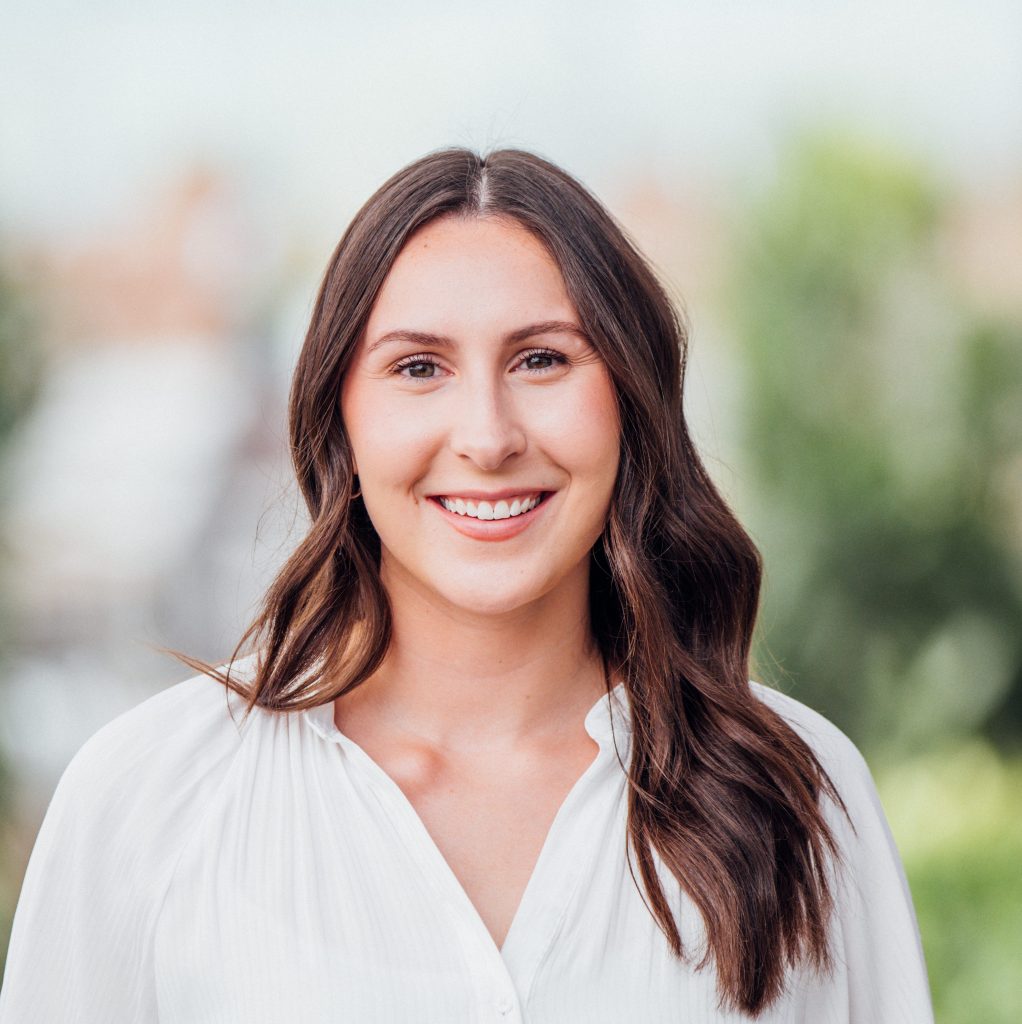 Jenna Baird, Swanson Russell
AAF Nebraska Board Member, 1st Vice President & Meet the Pros 2022 Executive Board Mentor
Teri Hamburger, American Advertising Federation Nebraska
AAF Nebraska Executive Director