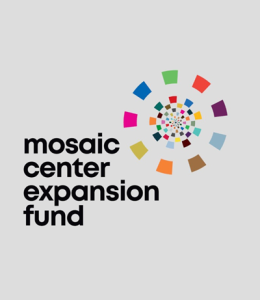 Creating an inclusive industry and developing the next generation of advertising leaders for the industry has been a top priority of the American Advertising Federation by way of its Mosaic Center for more than two decades. The Mosaic Center serves as a resource and advocate for the value of diversity, equity and inclusion and is committed to helping advertising, marketing and media reflect our nation's evolving cultural makeup.
In an effort to expand, enhance and evolve the organization's current solid foundation of world class, industry-leading, diversity, equity & inclusion efforts — the AAF is embarking on the largest expansion of Mosaic Center efforts in the history of the organization. 2020 was the busiest year for the AAF's Mosaic Center! Support of the Mosaic Center Expansion Fund will ensure that the AAF can continue to provide programming, content, technology and human resources for the advertising, media and marketing industries.
Learn more about the Expansion Fund and how your organization can commit its support of cultivating a more inclusive industry.