AMERICAN ADVERTISING AWARDS | NEBRASKA
Creative Nebraska
Show and Awards Dinner February 18
Recognizing Our Best
Each year, the American Advertising Awards recognize the best and brightest ads and campaigns created by Nebraska businesses and advertising agencies. AAF Nebraska members participate in this prestigious event. The latest information on the local American Advertising Awards entry and show can be found at www.creativenebraska.org.
Created as an opportunity to recognize and reward creative excellence in the art of advertising, the American Advertising Awards have become the industry's largest and most respected competition. Simply put, it's the Oscar's of advertising.
Conducted annually by the American Advertising Federation (AAF), the local awards are the first of the three tier, national competition. In the second tier, local winners compete against other winners in 14 district competitions held concurrently across the country. District winners are then forwarded to the third tier, the American Advertising Awards.
2022 American Advertising Awards | Nebraska Recap:
ADDY Award Winners Slide Deck: Click here.
Awards Show Video: Members click here.
Awards Show Photos by Kaleb Duncan Photography: Visit gallery here.
2022 American Advertising Awards | Nebraska Co-chairs: David Moore | Lauren Schuster
Meet the Creative Nebraska judges: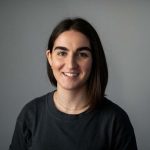 Alex Somoza
Art Director, BBDO Atlanta
Atlanta, GA
QUOTE: "I look for great stories – ones that really make you feel things. The best ads are ones that don't feel like an ad."
BIO:  Alex Somoza is an Art Director with BBDO Atlanta.  Alex studied Spanish, Art and Business at the College of Charleston graduating with a BA in 2015.  After continuing her studies at The Portfolio Center, began her career with BBDO Atlanta.  She now works on campaigns ranging from traditional advertising to social and digital to experiential. She has produced work for Lay's, Georgia Lottery, Sanderson Farms Chicken, Honey Baked Ham, and The Home Depot. When Alex isn't working, she enjoys watching baseball and buying more sneakers than she needs.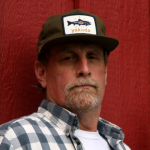 Paul Lackner
Digital Creative Director, Planet Propaganda
Madison, WI
QUOTE: "I look for the intangibles. An entry needs to solve a problem or deliver a message in an idiosyncratic way. There needs to be a wisp of delight that sets it apart from the good, to make it great."
BIO:  Paul has been an illustrator/designer/art director/digital director/creative director for over 40 years; the last 25+ have focused on digital storytelling across multiple touchpoints. It has been his good fortune to have headed great teams that have developed many award-winning digital and analog experiences. Recognition is great, but solving day-to-day problems is what he enjoys most, and if he can add a little signature delight to the project, win-win.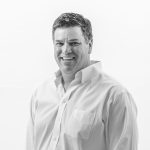 Henry Louis Gomez Jr.
Vice President, Strategic Planning Zubi Advertising
Miami, FL
QUOTE: "The best work hits you between the eyes for its simplicity and elegance."
BIO:  Henry is a strategic thinker and agency leader who takes a creative approach to solving marketing problems and loves teaching. He likes to say he's been using storytelling since before storytelling was a buzzword. Throughout his 25-year career working on several Fortune 500 brands, including an improbable quadfecta in fast food, Henry has fostered a spirit of trust and collaboration that led to a marked improvement of creative output and business results for his clients.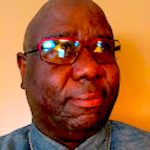 Hadji Williams
ACD/Senior Writer
INFUSION/Castells
Los Angeles, CA
QUOTE: "A worthy ad has a way of dodging everyone it took to make it and landing right between the eyes of only one it wants to hang with—the audience."
BIO:  I'm from California by way of New York by way of Chicago by way of Mississippi by way of Nigeria. I am dreams deferred and schemes undeterred…I sell cable and tech and cars and home improvement and soda and gum and everything else under the sun…But mostly I sell people on the idea that it's okay to bother them, so long as I don't bore them.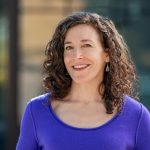 Sara Rosinsky
Freelance copywriter
Shiny Red Copy
Longmont, CO
QUOTE: "Award-winning work is surprising, compelling, and smart; it makes you feel something, even if that something is simply the gratification of an 'aha' moment."
BIO:  Sara Rosinsky has been a copywriter for 1.3 kajillion years. She began in a Boston ad agency, then worked with the award-winning in-house team at Publix Super Markets in Florida. Today, she runs a one-woman copywriting shop called Shiny Red Copy. She's written everything from 320-pixel digital ads to highway billboards and sold everything from dog toys to robotic surgery. Recently, she published the book Unflubbify Your Writing: Bite-Sized Lessons to Improve Your Spelling, Punctuation, and Grammar, and it makes her happy to have a serial comma right in the title.
Thank you to the Creative Nebraska Sponsors: