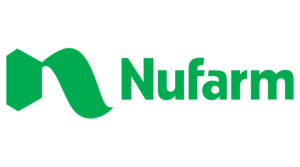 Contact:
Will Folsom
402-437-6404
willf@swansonrussell.com
Lincoln, Neb.(March 2, 2023) – Swanson Russell has been chosen by global ag and turf chemical product company Nufarm to lead their U.S. marketing efforts. Headquartered in Melbourne, Australia, Nufarm is a worldwide leader in herbicides, insecticides, fungicides and plant growth regulators for the ag, lawn care, golf and ornamental markets.
"As we searched for the right partner to help us achieve our growth goals, Swanson Russell checked all the right boxes," said Tracy Rich, Vice President of Customer and Brand Marketing – Nufarm North America. "They have extensive experience in our markets, a strategy-driven mindset and first class digital, PR, social media, creative and database marketing talent."
Swanson Russell will assist Nufarm with two of their business units: Agriculture and Turf/Ornamental/Greenhouse. Specifically, the agency will support marketing communications and product launch strategy, campaign development, public relations, social media, tradeshow and market research support.
"We're excited to partner with an industry leader like Nufarm and take their U.S. marketing efforts to new heights," said Steve Johnson, Vice President/Account Director at Swanson Russell. "Nufarm has an outstanding team of experienced personnel with exciting growth plans, so we're confident that together we'll exceed those goals."
About Nufarm 
Nufarm is a global crop protection and seed technology company that has been helping growers fight disease, weeds and pests for more than 100 years. They develop, manufacture and sell crop protection and seed technology solutions including herbicides, insecticides and fungicides that help growers protect their crops. They operate primarily in the off-patent market, providing customers with long-standing foundational and differentiated products using innovative patent-protected formulation technology.
About Swanson Russell 
Swanson Russell is the nation's leading advertising, branding and public relations agency for brands that work and play outdoors. Based in Lincoln and Omaha, Nebraska, the agency specializes in agriculture and is on a mission to help brands Make Belief™. Swanson Russell's approach to uncovering a brand's reality drives creative thinking and helps build trust with ag audiences everywhere. Visit swansonrussell.com for more information.
###