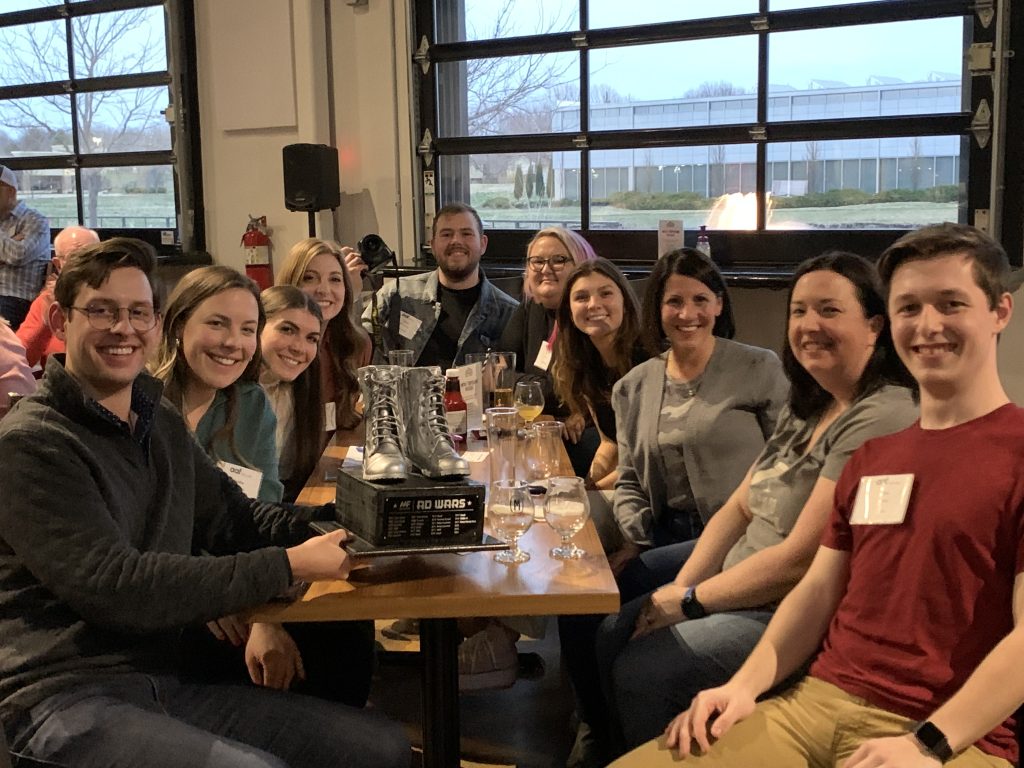 2022 AdWars Champions Smith Kroeger
The advertising community came out in force with their pencils sharpened on April 19th to participate in AAF Nebraska annual event AdWars. The Smith Kroeger team came to the mess hall (Monolithic Brewing) will their tool belts loaded and took home the AdWars traveling trophy.
The sharpest advertising professionals throughout Nebraska came together for the ultimate advertising team trivia contest to show off their knowledge.
Thanks to all the teams for their participation.
Bozell
Ervin and Smith
RCG Advertising & Media
Smith Kroeger
Swanson Russell
AAF Nebraska Board of Directors Team (members from Basis Technologies, Cox Media, DAAKE, Kingswood & Palmerton, and KMTV)
This year's AdWars team competition tested attendees' knowledge of advertising practices, terminology and trivia. It was anything but trivial, just It was a brutal display of seemingly useless terms, acronyms, logos and more.  It was fun thanks to the planning brigade co-chaired by Sean Heisler, Melissa Seffens and their committee members – Ann Woodford, Joe Sacco and Patrick Stibbs with Kerry Heinrich and Ron Wall assisting during the event.
AdWars Special Events Sponsor:

Event Partners: