Omaha, Neb. (October 24, 2018)
Renze is proud to have played a part in helping Westside update their Little Theater.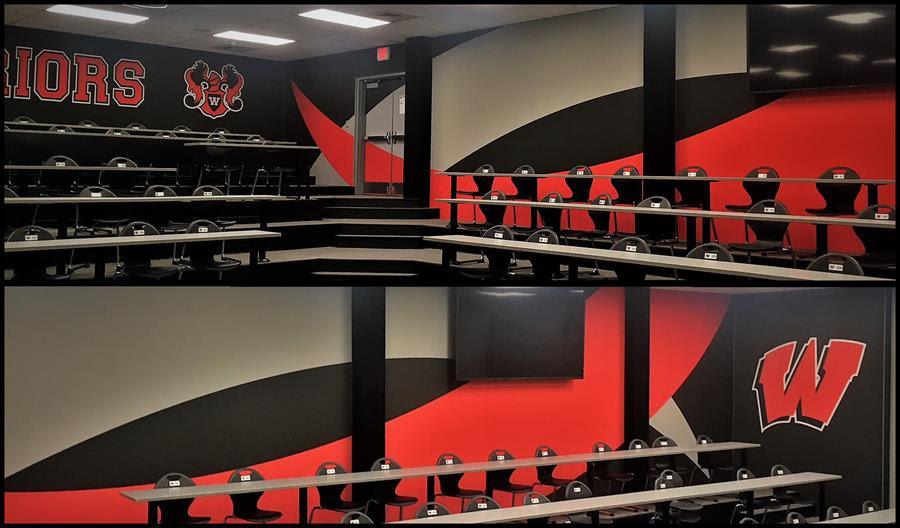 Westside engaged Renze Display to cover all the walls with branding in the remodeling effort of their Little Theater.  Using a combination of lightweight aluminum REXframes and seamless dye-sublimated fabric graphics to cover the walls, plus printed vinyl to cover the doors, we helped transform their space.
"By partnering with Renze we were able to brand the learning environment above and beyond any other application we looked at. Not only does this support school spirit, but more importantly promotes the unique education experience our students receive here at Westside by making a learning environment as memorable as the lessons they learn within it."
— Aaron Bredenkamp, Ed.D., Assistant Principal, Westside High School