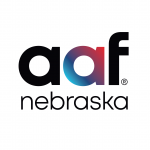 Steve Armbruster and Paula Steenson Long Time AAF Nebraska Members and Leaders Have Been Honored with AAF Nebraska Lifetime Membership Status
OMAHA, Neb. (June 10, 2022) – RCG Advertising & Media's Steve Armbruster and Paula Steenson with Paula Presents! received AAF Nebraska Lifetime membership status during the AAF Nebraska Board of Directors meeting held in Omaha, which took place on June 9th.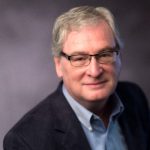 Steve Armbruster the Creative Director and Partner at RCG Advertising and Media in Omaha is set to retire in June.  A graduate of UNL, he started his career in radio news before realizing his passion was in advertising. After multiple stints in agencies in Lincoln and Hastings, along with a five-year foray into self-employment, Steve was drawn to the big lights in Omaha, where he landed at Redstone Advertising (now RCG) in 1998.
Steve's AAF career has spanned decades including positions as President of AAF Lincoln and Governor of the AAF Ninth District. Steve currently serves on the AAF Nebraska Advisory Council that was established soon after AAF Omaha and AAF Lincoln merged to become AAF Nebraska in July of 2021. Steve was honored with AAF Lincoln's Silver Medal Award in 1998.
Steve's first volunteer service to AAF started in 1981 when he joined and served on the Membership committee. Forty-one years later AAF Nebraska honors Steve on his retirement from the advertising industry with AAF Nebraska Lifetime membership status. The federation thanks Steve for his outstanding contributions to AAF and the advertising community over the years.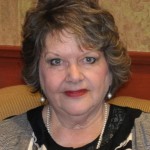 Paula Steenson the President of Paula Presents! was honored with AAF Nebraska Lifetime membership status on June 9th by the AAF Nebraska Board of Directors.
Paula Steenson founded her advertising and event planning company Paula Presents! in the early 1980s. She and her husband Tom have been collaborating with a variety of other professionals in the PR, media and event planning world in Omaha and throughout Nebraska for more than 40 years.
Paula served on the AAF Omaha Board of Directors and has been volunteering sharing her leadership with the federation for more than 30 years. Steenson's long history as a member and volunteer with the federation includes more than 10 years of service on the Board of Directors. Paula served as the AAF Omaha president in 1990 and 1991, returning to leadership years later to continue her involvement on the board working with the American Advertising Awards | Nebraska team and co-chairing the Membership committee.
Paula was awarded the federation's highest honor, the Silver Medal Award in 2017. This award is honored to members that have shown their commitment to the federation and their community in outstanding ways. The prestigious Silver Medal Award salutes the advertising industry's leaders. Paula also shares her volunteer leadership with Downtown Omaha Inc. and the Downtown YMCA board.
Article submitted by:
Teri Hamburger
AAF Nebraska Executive Director
###