(Omaha, NE, October 31, 2022) The American Advertising Federation Nebraska (AAF Nebraska) announces the winners for Ad Pro and Ad Rookie of the Year. David Moore, Co-founder, and Creative Director with Kingswood & Palmerston will receive the Ad Pro of the Year award and Johnny Shea, Designer at Daake will be honored as Ad Rookie of the Year during AAF Nebraska's BOOM! Roasted Awards event on November 17 at the Alamo Drafthouse Cinema. The event will also feature the roast of Laura Spaulding, Corporate Communications Director at Bozell in Omaha, NE and Fred Knight, Marketing Director at T.O. Haas Tire in Lincoln, NE.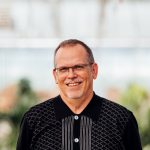 With more than 30 years served in the field of advertising, Moore's job titles have included copywriter, producer, creative director, president, managing partner, and account planner. His work has been awarded by National ADDYs, Clios, Tellys, Graphis, Adweek and more. But what he's most proud of is the roster of creative talent he's had the good fortune to recruit and develop, who are today creative directors and leaders at agencies and brands across the country.
Moore currently serves on the AAF Nebraska Board of Directors. He co-chairs the American Advertising Awards "Creative Nebraska", the local first tier of the three-tier, national competition. David also shares his leadership to AAF Nebraska's AdReads virtual book club hosting this quarterly series of professional development programming offering local advertising professionals and the advertising community across the country (world to be more exact) the opportunity to meet and visit with renown industry authors.
"AAF Nebraska is honored to award David as Ad Pro of the Year. His incredible talents and voice on the board of directors makes us a stronger organization. I personally and professionally have learned so much from David, and appreciate the opportunity to continue doing so," said Ann Woodford, chairwoman of the board.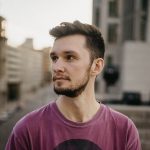 The Ad Rookie of the Year award is given to an AAF Nebraska member with five or fewer years in the advertising business who demonstrates outstanding work both professionally and, in the community, with attention to Nebraska service.
Shea is a designer for Daake. He attended the University of Nebraska Kearney. While earning his degree in Visual Communication and Design he worked at Buckle in the marketing department as a graphic designer. After graduation, Shea moved to Omaha to join the Daake team, a pivotal moment brand agency, where he helps with a wide variety of services including brand identity, environmental design, and digital marketing.
Shea has been an active member with AAF Nebraska for more than seven years. His membership status and involvement started as a student. Shea received a scholarship from AAF Nebraska in 2017 to assist him while pursuing his goals at the University of Nebraska Kearney. Currently, Shea serves on the AAF Nebraska Board of Directors as Co-Chair of the federation's Public Service team. After graduation, Shea continued volunteering with AAF Nebraska projects. Shea served three years on the Public Service Committee helping nonprofits with their marketing, identity, websites, and communications goals. When Shea isn't working, he enjoys playing video games with his friends and spending time with his girlfriend, Kelli, and their westie, Kendrick.
"Johnny is an inspiration in many ways. His creative genius in design work with brands and passion for supporting nonprofit work through the Public Service committee are exactly why he was selected as Ad Rookie of the Year. Johnny is a pleasure to work with and we are all so excited to see how he continues to fuel the creative community."
Moore and Shea come highly recommended by their peers and colleagues for demonstrating outstanding work ethic as well as dedication in advocacy to AAF Nebraska.
About AAF Nebraska
With more than 300 professional and student members, the American Advertising Federation Nebraska (AAF Nebraska) is the unifying voice for advertising in Nebraska. AAF Nebraska offers an organization to educate, inspire and bring an inclusive sense of community to the advertising professionals of Nebraska so that we, and future generations, can continue to do the work we love.
AAF Nebraska has been honored on the district and national levels by the American Advertising Federation (AAF) for its work in advertising education, communications, diversity, government relations, club management, programs, membership, and public service.