Renze is proud to have played a part in producing the interior branding of the new Reiver Athletic Performance Center at Iowa Western Community College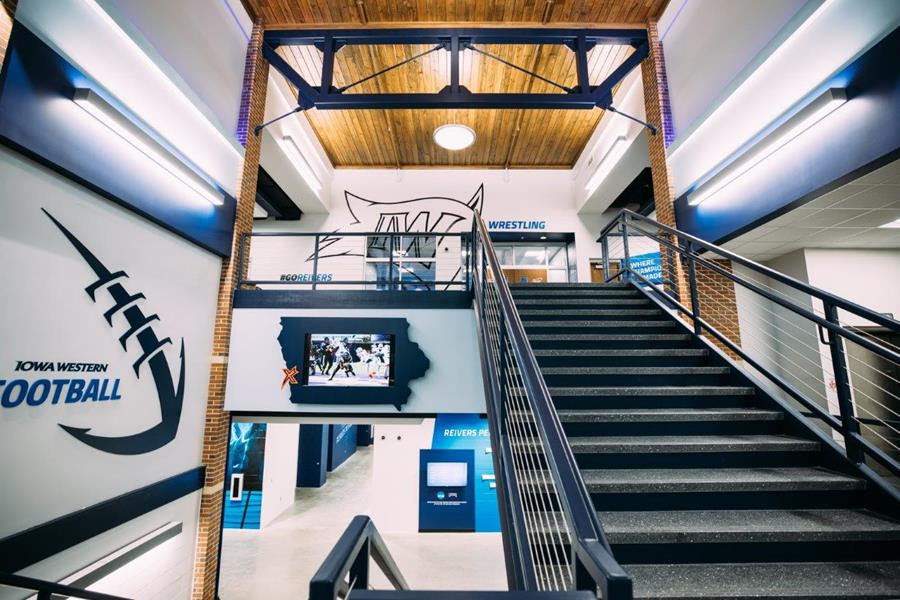 Daake engaged Renze to help brand Iowa Western Community College's new state-of-the-art Reiver Athletic Performance Center.
The facility was created by Iowa Western to help foster a stronger environment for student-athletes and assist in the recruiting process.  The look and feel encapsulated the current Reiver brand, while paying homage to the teams that helped pave the way for the next generation of student-athletes. 
Working alongside the facilities team at Iowa Western who helped set the brand tone with the painted walls, Daake hired Renze to produce and install custom wall murals, dimensional logos and lettering, monitor shrouds, vinyl graphics, standoff cap-and-barrel acrylic prints, and REXframe fabric graphics.