Meet Board leaders:
Bridgid McCormick: Membership Co-Chair
Senior Account Executive, Link Media Outdoor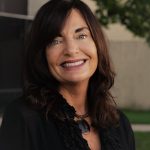 Bridgid is an enthusiastic and results driven sales veteran with over twenty years experience helping her clients solve business challenges through advertising solutions. An Omaha native, she attributes strong relationships and creative thinking to her successful career in media. Her marketing background includes years of experience selling local TV, Radio, Digital and Outdoor Advertising.
When she isn't binge watching cooking shows, Bridgid enjoys spending time with her family, fitness, DIY projects and anything that involves being outdoors.
Christina Farahani: Membership Co-Chair
Sr. Ad Creative Strategy & Operations Manager, Yahoo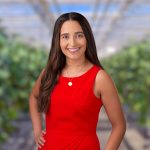 Christina started her career in advertising over 10 years ago at Yahoo. During this time, she has gained a wealth of knowledge across the Ad Operations and Ad Creative Tech organizations. From working directly with advertisers and media agencies to manage tasks throughout the campaign lifecycle for display advertisers to now managing strategy and operations for a number of global initiatives and ad products, she has greatly immersed herself into the world of digital advertising.
Outside of work, Christina enjoys spending time with family (especially her twin nephews and niece), crafting her way through her latest DIY project and taking advantage of any perfect-weather day in Omaha to work on her tennis skills or relax with friends at a happy hour on a patio.