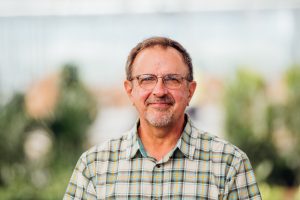 Written by AAF Nebraska Member:
Jeffrey Maciejewski
Project Manager at Anderson Partners and NARB Panelist
Molson Coors Beverage Company must no longer claim that "light beer shouldn't taste like water." That was the recommendation of the Council of Better Business Bureau's (CBBB's) National Program's National Advertising Review Board (NARB) in their decision made April 11 in an appeals case involving Molson Coors' rival Anheuser Busch. In two 15-second Miller Lite broadcast ads, Molson Coors asserted "light beer shouldn't taste like water. It should taste like beer." Although the spots did not mention Anheuser Busch by name, the St. Louis, Missouri, based brewer challenged the assertion. Upon review, CBBB's National Advertising Division (NAD) decided that the claim "like water" is a measurable attribute. Therefore, "reliable sensory testing could demonstrate whether consumers detect a watery taste or the complete absence of taste." Ultimately consumers may reasonably expect that the assertion is supported by evidence, the NAD panel concluded. Lacking conclusive evidence, NAD recommended that Molson Coors no longer make the claim in its advertising. The case involved activation of SWIFT, a fast-track process in which the NAD considers and issues a decision within 20 days. An acronym for Single Well-defined Issue Fast Track, NAD considers SWIFT to be appropriate in challenges involving a single well-defined issue that does not require review of complex evidence or argument(s) and is capable of resolution within the Fast-Track SWIFT 20-day timeline.
Molson Coors appealed NAD's recommendation to the NARB, which upheld the NAD decision. "In the context in which the claim is used in the challenged ads," NARB said, "the ad slogan is not puffery but is a comparative claim requiring substantiation in the form of a well-conducted consumer taste test." No substantiation for the claim was provided by Molson Coors, NARB said, "nor did it provide any consumer research regarding its argument that reasonable consumers would not take away a comparative claim." In addition, the creative execution of the two spots was problematic, because "in context, the compare-and-contrast visuals and voiceover placement of the slogan at issue likely communicates a comparative claim to at least a significant minority of reasonable consumers." More information on the case can be found here: [LINK TO RELEASE ON CASE: https://bbbprograms.org/media-center/dd/molson-coors-narb]
Like all NAD and NARB recommendations, compliance is mandatory. However, the rate of compliance is more than 95 percent according to the NARB, which refers all cases on noncompliance to the Federal Trade Commission. Members wanting to know more about advertising self-regulation, the NAD or NARB, may reach out to Jeff Maciejewski at jmaciejewski@andersonpartners.com. Jeff is in the first year of a 3-year appointment as a NARB panelist.